Whether pay-off or take-up: our winding systems stand for stability from start to finish.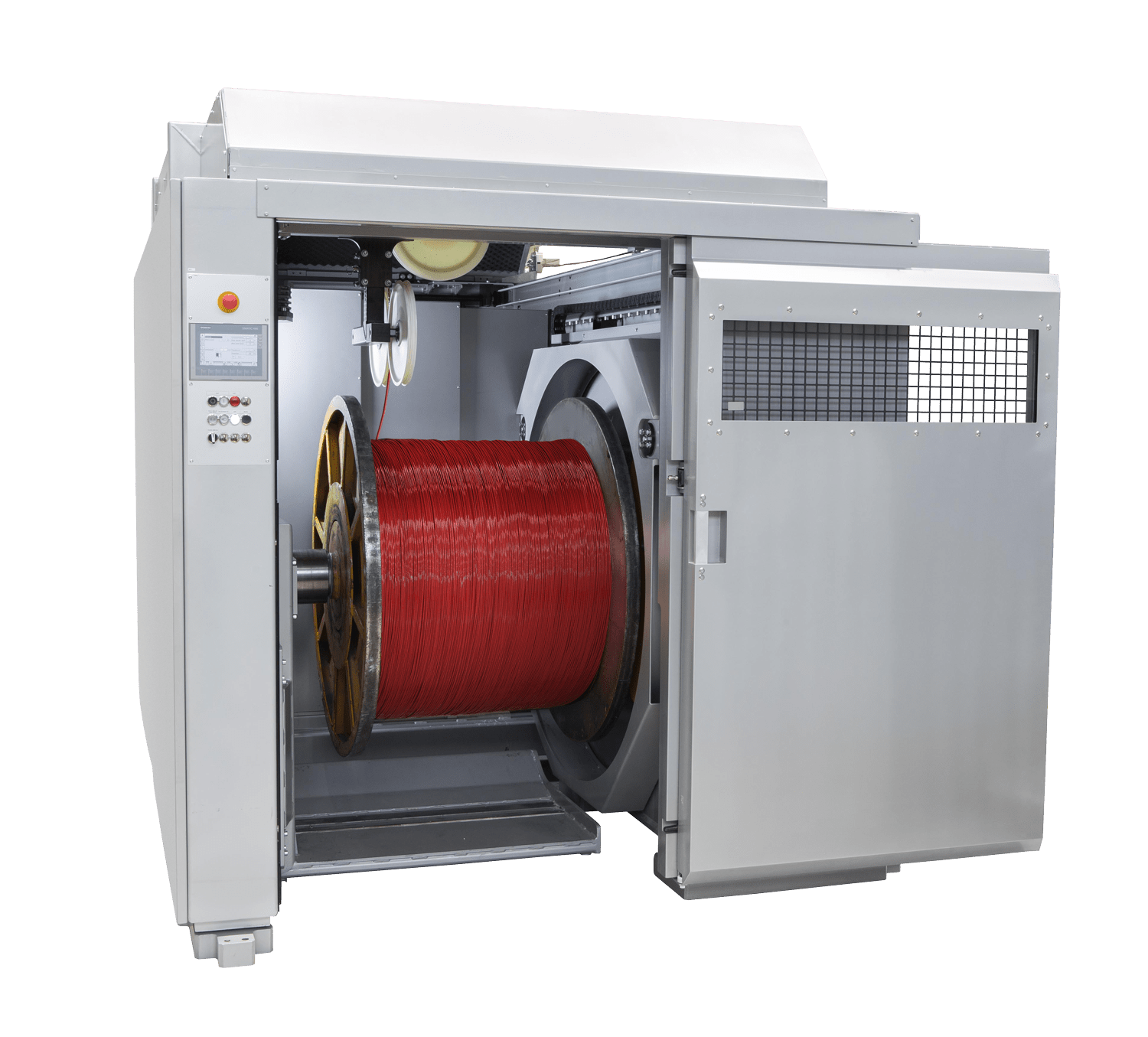 everything from one source
Different products need different processing technologies. Our experts will help you choose the best pay-off or take-up solution for your production line. What all our winders and reelers have in common are our high-quality standards:
Stable operating conditions
Speed in combination with the product range may require modification on standard machines. We will adapt the machine to your requirements.
Easy operation
Our winders are designed for fast and maintenance-friendly handling. Each machine has its own touch terminal and is standardly equipped with its own PLC.
CE conformity
All winders are available with or without the protective grids required by CE specifiactions.
100% tailor-made in Europe
Just like all Rosendahl machines, our winders and reelers are completely manufactured in Europe.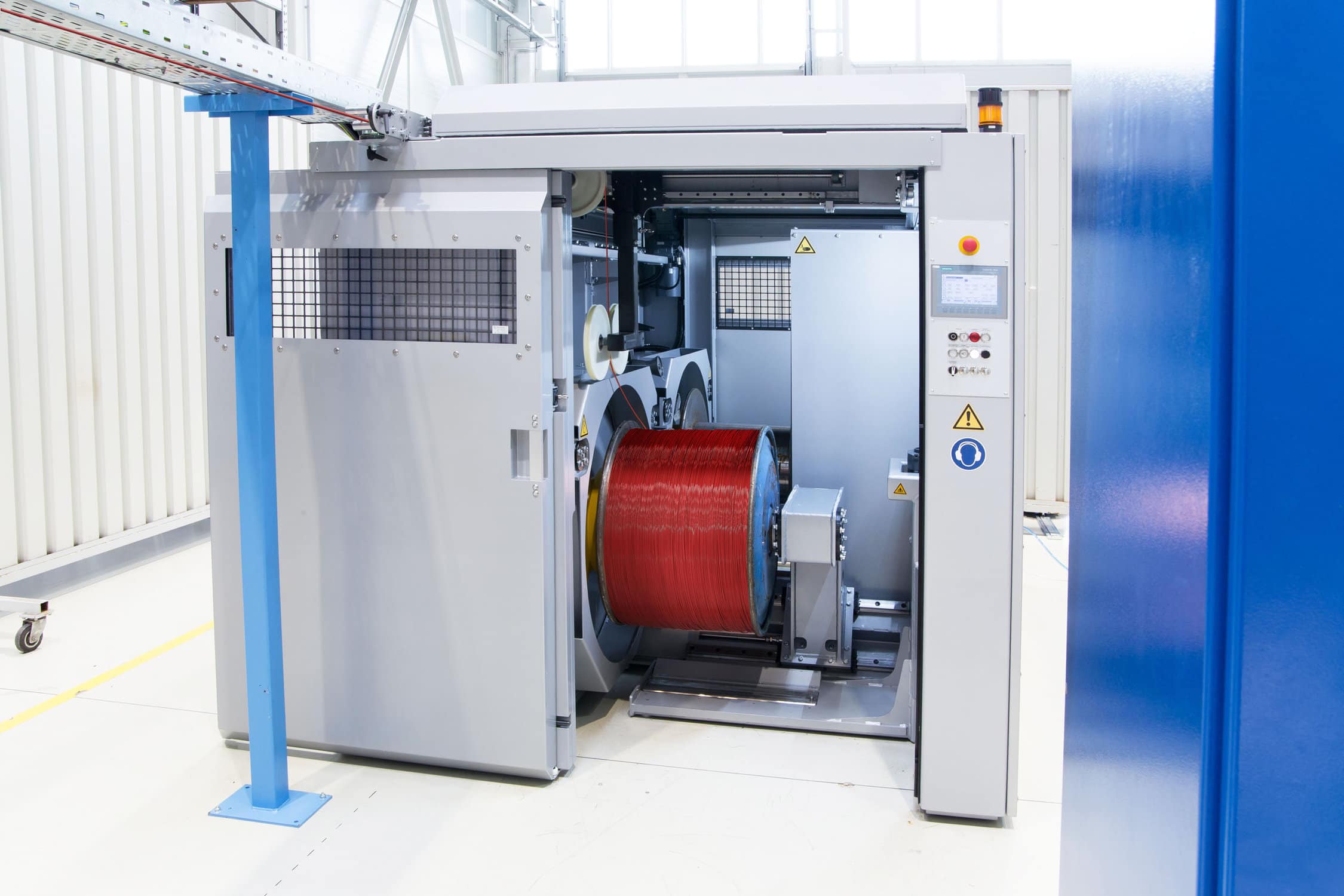 our new allrounder for take-up
continuous production with Rosendahl's semi-automatic Double Spooler RODS
Our powerful double spoolers are specifically designed for high-speed insulation processes up to 1,500 m/min with reels of up to 2,500 kg in weight. They offer a highly rigid machine frame for every type of metal core product up to a diameter of 15 mm.
Available machine sizes: 800 / 1,000 / 1,250
Automatically change between two spools at full production speed without limitations
Easy thread-up by only one operator
Height-adjustable traverse pulley unit for improved winding quality
As part of our production lines, we offer a wide variety of pay-offs and take-ups for different cable sizes and product segments: From compact machines for small product sizes to large machines suited for heavy weights, and everything in between.
| Winding system | max. flange diameter | max. weight |
| --- | --- | --- |
| Double spooler (take-up) | 1,250 mm | 2.5 tons |
| Portal winder (pay-off or take-up) | 2,800 mm | 12 tons |
| Flyer pay-off | 1,250 mm | 4 tons |
| Tyre driven winder (pay-off or take-up) | 2,800 mm | 7 tons |
| Cantilever type winder (pay-off or take-up) | 1,600 mm | 4 tons |
| Gantry type winder (pay-off or take-up) | 4,000 mm | 20 tons |