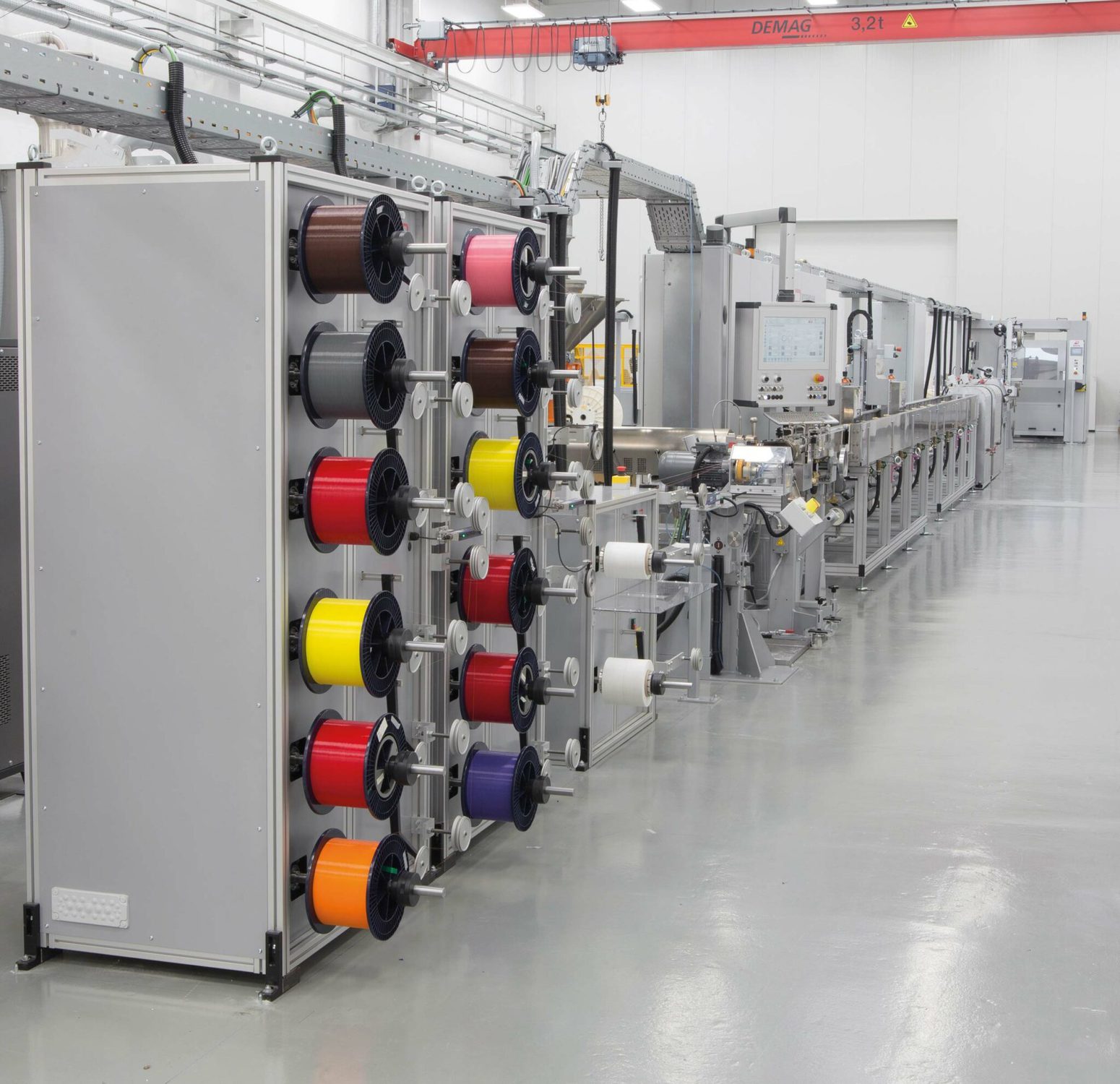 technology center pischelsdorf
A second Technology Center has been established in Pischelsdorf, Austria. Try your own recipes on the installed lines and see them performing live.
cable & wire technology center
After the first Technology Center was established in 2014, a second one followed at end of 2017.
The first one is dedicated to fiber optic cable production lines, whereas the newly established one offers in-depth trials with Rosendahl extrusion technology as well as new production equipment and prototypes for our various product segments.
This new infrastructure has been created to develop all the processes that are required for efficient cable production. It is both a testing area and a room for exclusive demonstrations. This enables manufacturers to visit and see the performing lines with their own recipe.
Currently available in Pischelsdorf, Austria
Two large-sized extruders, the ROEX 60 and the ROEX 90, are set up for trials. Extrusion technology is the heart of an extrusion line and is therefore a crucial production step. There are many different aspects that support successful cable production.
These are a few:
preserving the material properties
maintaining thin wall thickness
concentric production
steady melt flow
low power consumption
easy maintenance
The ROEX extruders and the accompanying RX crossheads are typically applied in low voltage & automotive cable production.
Secondary coating
for dual layer tubes
Our high-speed secondary coating line is celebrating a new set-up – ready to be viewed in Austria.
The loose tube line became a reality when the two brands Rosendahl and Nextrom launched the newest generation, which offers a small footprint combined with a high level of performance. The current set-up is equipped with two extruders to produce dual layer tubes or single layer tubes with stripes. Of course, it also manufactures standard loose tubes and dry tubes with PBT or PP, micro tubes and soft bundle – all with up to 24 fibers.
Geared for 1000 m/min
Newly designed jelly filling head for improved process stability
Clenching capstan SCC for post shrinkage elimination and accurate EFL adjustment
Online EFL measurement for continuous process monitoring and scrap reduction
Fiber cutting and launching assistant to ensure a minimum scrap ratio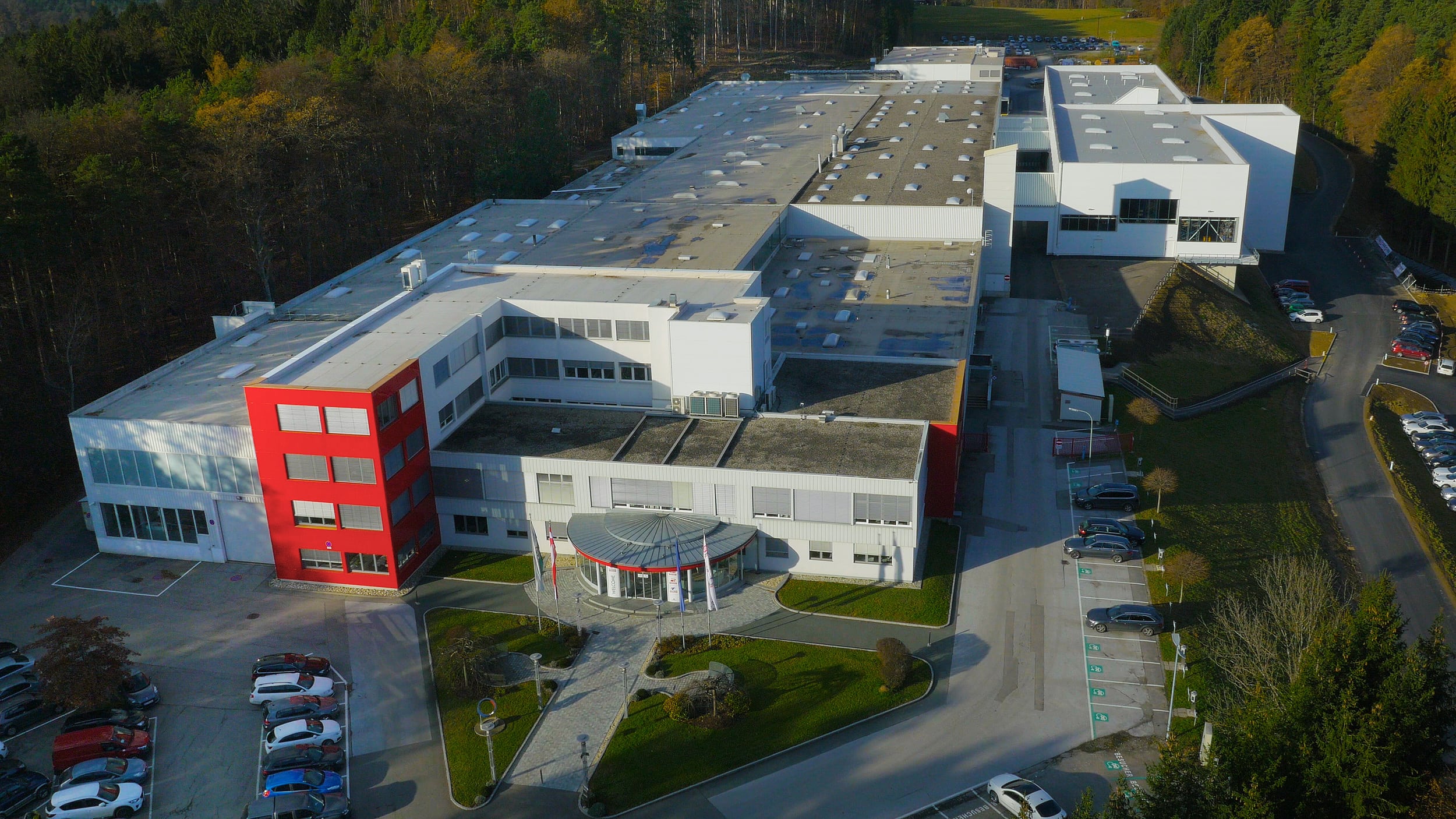 Contact us directly if you wish to visit us in Pischelsdorf and see what today's technology turns into reality.