better care,
better output
Tailor-made service contracts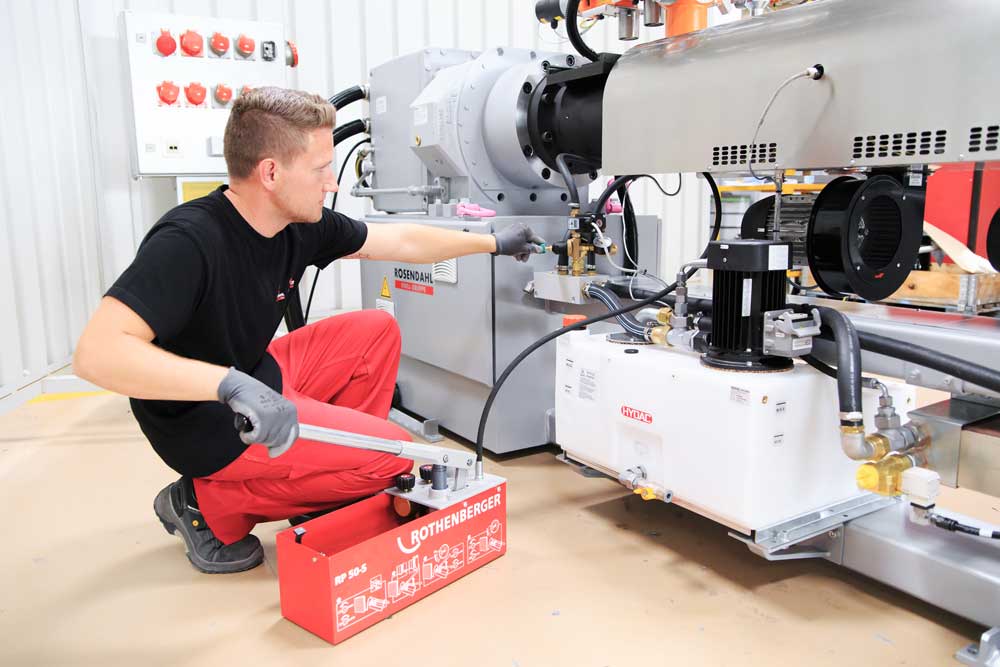 well-maintained machines run smoothly for many years
The better you take care of your equipment, the longer it will last. Make sure your equipment gets the best treatment.
We offer tailor-made service packages to help you achieve your targets. We adapt the service contract to meet your specific demands for an individual period and/or number of visits.
Maintain the high quality of your equipment
Get recommendations for optimization or possible upgrades
Plan ahead reliably with calculable service charges
keep your production line running smoothly
The RO secure and RO secure+ service packages are available for all new Rosendahl machines. That allows you to focus on your spare parts and service costs right from the beginning with simple service and support processes. The comprehensive service package covers the main costs incurred within the first 5 years of delivery.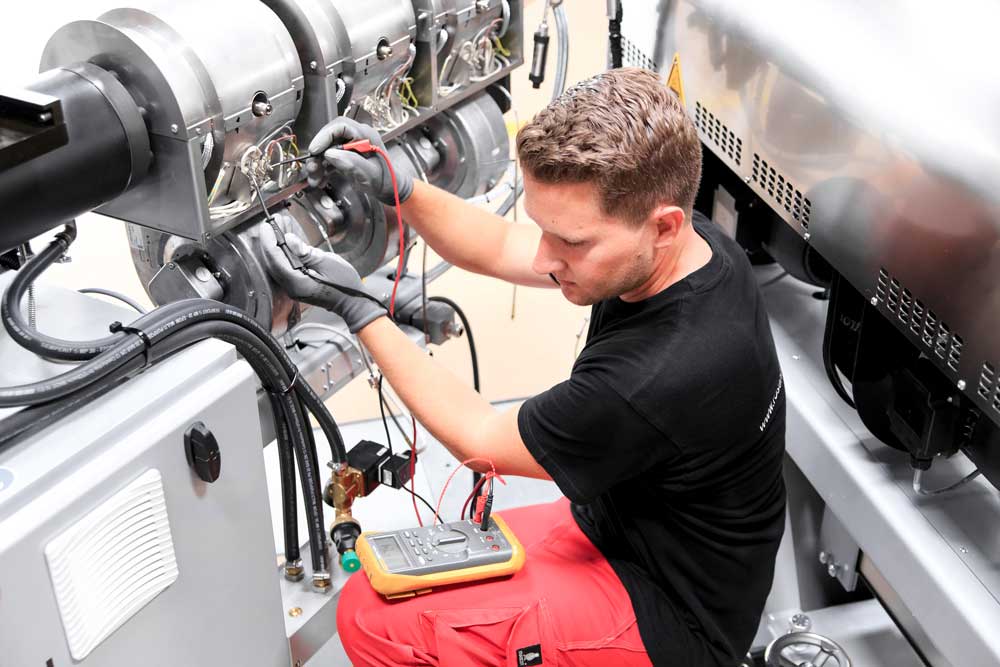 Get all spare parts and service costs, delivery and travel costs. Available for all new machines for 5 years.
Immediate service and spare part deliveries

Fixed maintenance costs

Remote support package included

Fast troubleshooting by guaranteed availability of service engineers

Guaranteed value of your production line

Secured defect costs

Yearly line audit done by Rosendahl expert
RO Secure+ additionally includes all wearing parts.
play it safe with regular service visits
Choose the service package that suits your specific needs. You will receive a report after each visit, signed by both parties. This protocol will include the actual machine conditions, measurements, proposals for upgrades, and modifications, as well as recommended parts.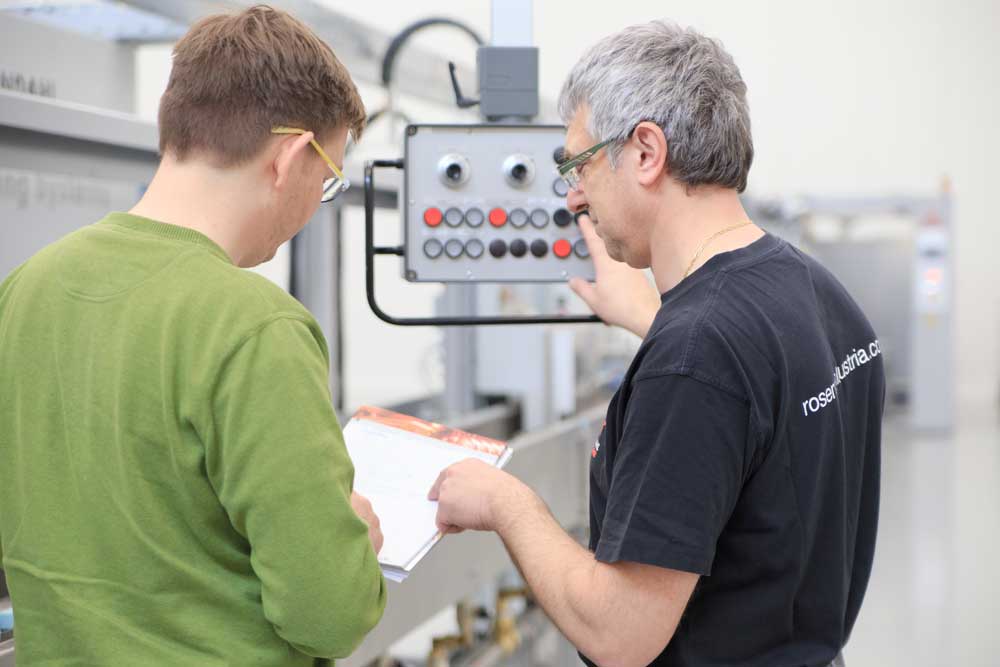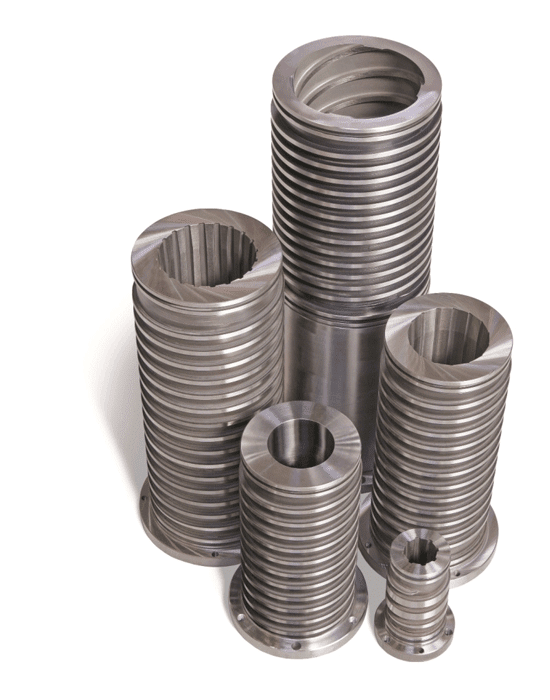 Benefit from our service packages in many ways
Improvement of your overall equipment efficiency (OEE)
Improvement of the efficiency of maintenance work
Continuous training during the service visit
Recommendations for process optimization
Information on possible machine upgrades
Support for spare parts management
Possibility of storing specific spare parts at Rosendahl or at your site to ensure the best delivery time
Calculable service charges
Reduction of down time
Contact us for any questions regarding our service packages.
We will find the best solution for you.