Let's connect and get to the root of it.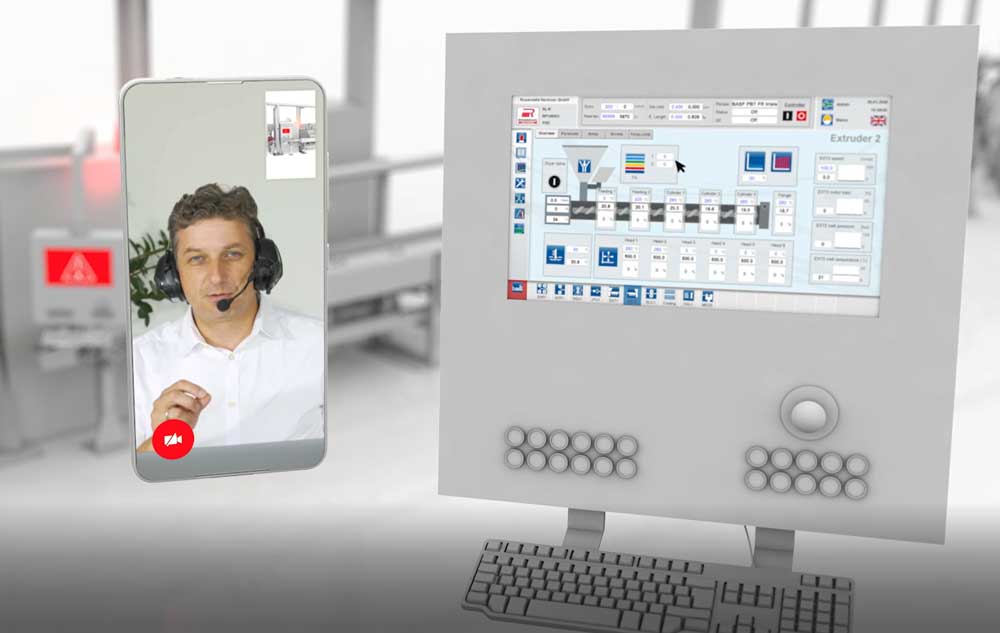 Get first-class remote support for your production lines and individual machines
A lot of technical issues can be solved remotely within a short period of time. Our trained experts are happy to support you whenever you need them. You could use some help analyzing your log files? An error message has popped up? You are experiencing a line breakdown? Thanks to our fast response time, your production will be on track again in no time.
Remote support packages
for your RIO line control
Professional hotline and remote service
Less downtime due to the guaranteed availability of our experts
Fast and immediate remote support
Transparent all-in flat rate
Designated service contacts
Unique service ticket for follow-up procedures
Basic
Hotline, help desk and remote support during office hours
Advanced
Hotline, help desk and remote support during and after office hours
RoConnect Remote service for individual machines (PLC based)
without RIO line control
Hardware included
Support included
Annual all-in flat rate
Plug & Play
Secured VPN connection
Our team of in-house experts continuously strives to provide you with leading-edge support.
Software modifications from the top level down to the PLC and drive-configuration software
New software modules for your requirements, which can be easily installed online
Solution-oriented support provided for hardware, software, and process issues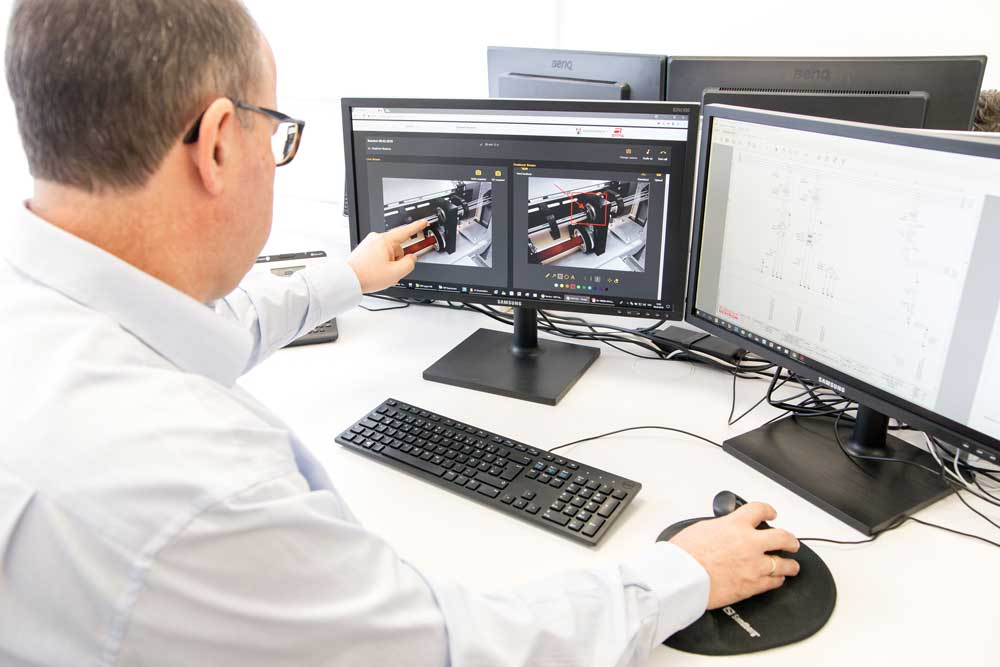 You have questions regarding your machinery or are experiencing technical issues? We'll be happy to help! Let's connect and get to the root of it. Long distance can be that easy.