Steel rope extrusion technology:
Protective sheath for stay cables and
mono strands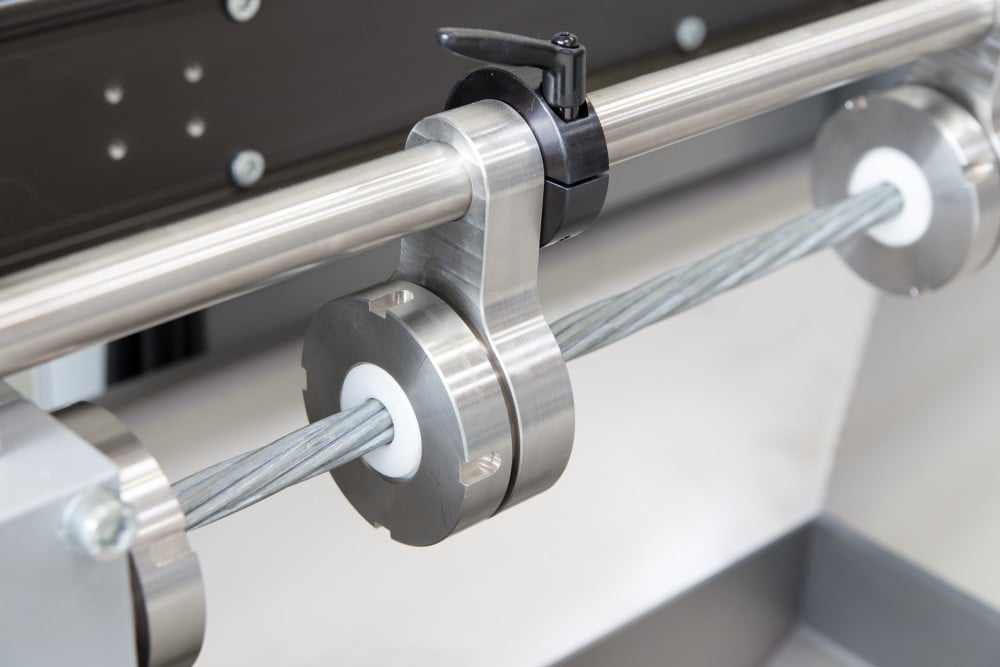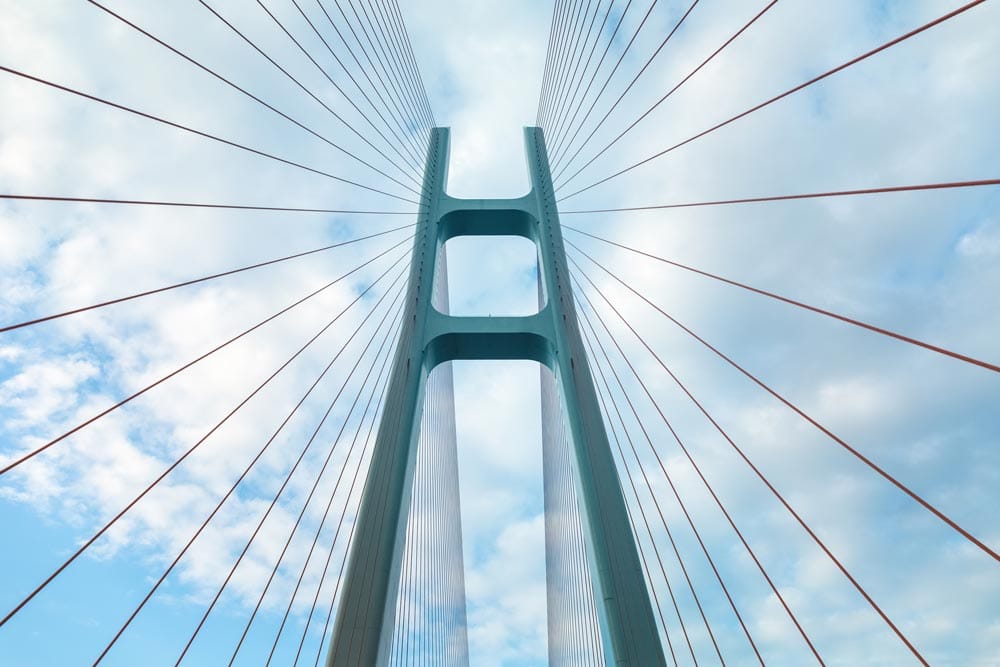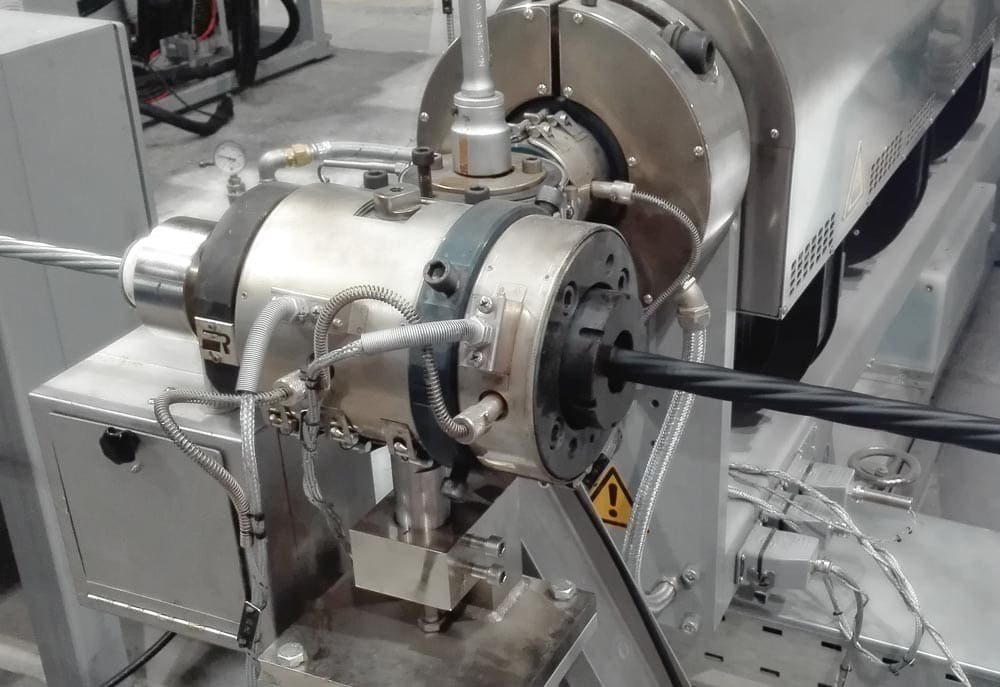 jacketing lines for stay cables and strands
Having specialized in extrusion technology for more than six decades, we offer high-end jacketing lines that provide the perfect coating for heavily exposed cables and strands.
If you think of carrier cables for cranes, buildings, or bridges, it will quickly become clear what enormous loads stay cables or mono strands must bear. In addition, they are constantly exposed to external influences such as fog, dust, or salt water. To ensure high durability and strength for 200 years or more, precise processing of these products is essential.
stay cable production with Rosendahl equipment
Process know-how
with high customization level
Watch the short video and get a good overview of the main production steps on our extrusion line.
All our steel rope extrusion lines for stay cables and strands will be customized to your individual requirements.
for high durability and strength
Fully protected stay cables with our RORC 17 preservation station
Our specifically developed RORC 17 station is directly integrated into the line system. It applies permanent elastic corrosion protection all over the rope and its individual wires. For this, the rope bundle is briefly opened and the heated grease or wax is applied at the same time. Immediately afterwards, itis coated with the desired material (PE, PVC, etc.). When the bundle is sealed again, the rope is perfectly jacketed within the required polymer.
To ensure high durability and strength of stay cables for 200 years or more, precise processing of these products is essential.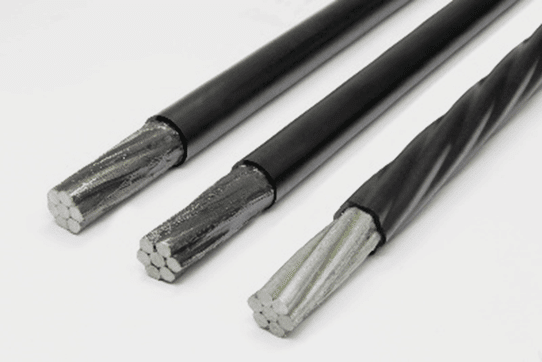 quality and performance control
Monitor the grease/wax coating application online
We have recently introduced an online monitoring system for the grease/wax coating application. By using a special sensor, the process is monitored online. This facilitates the quality and performance control during the entire conservation process.
Our smart line control RIO records all the quality parameters and gives you detailed reports on every batch. 
RE-I jacketing line for wire conservation and strand extrusion
Conductor

steel rope, wire strand

Filling Material

wax, grease (for stay cables and mono strands)

Extrusion Material

PE, PP, PVC, TPU, etc.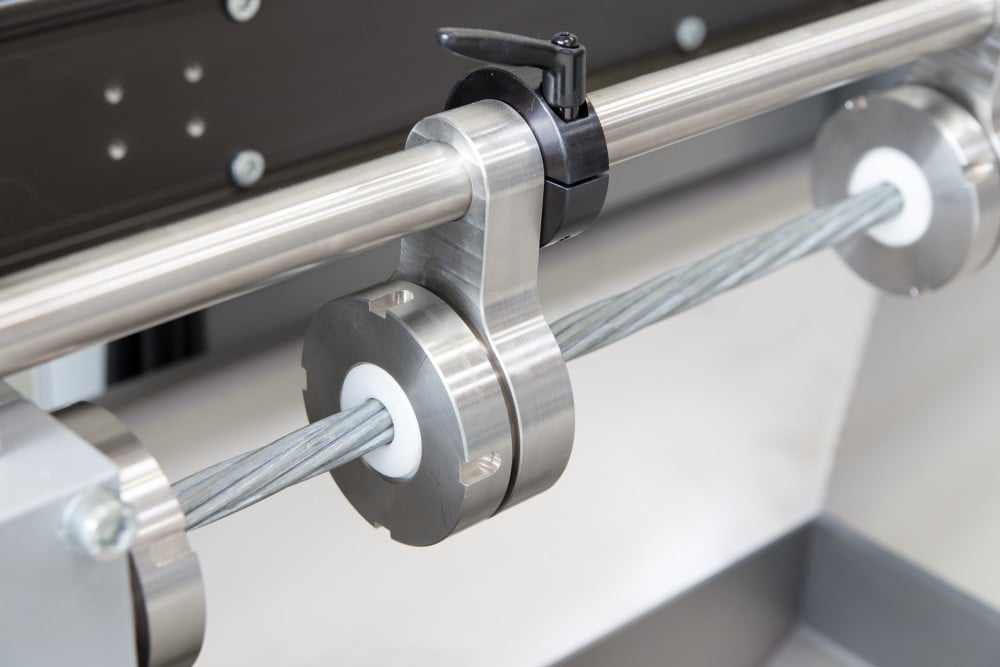 Tailor-made manufacturing solutions are our specialty. If you need any additional information on the equipment we provide, please feel free to contact us. We will be happy to help you find a manufacturing solution that fits your needs perfectly.