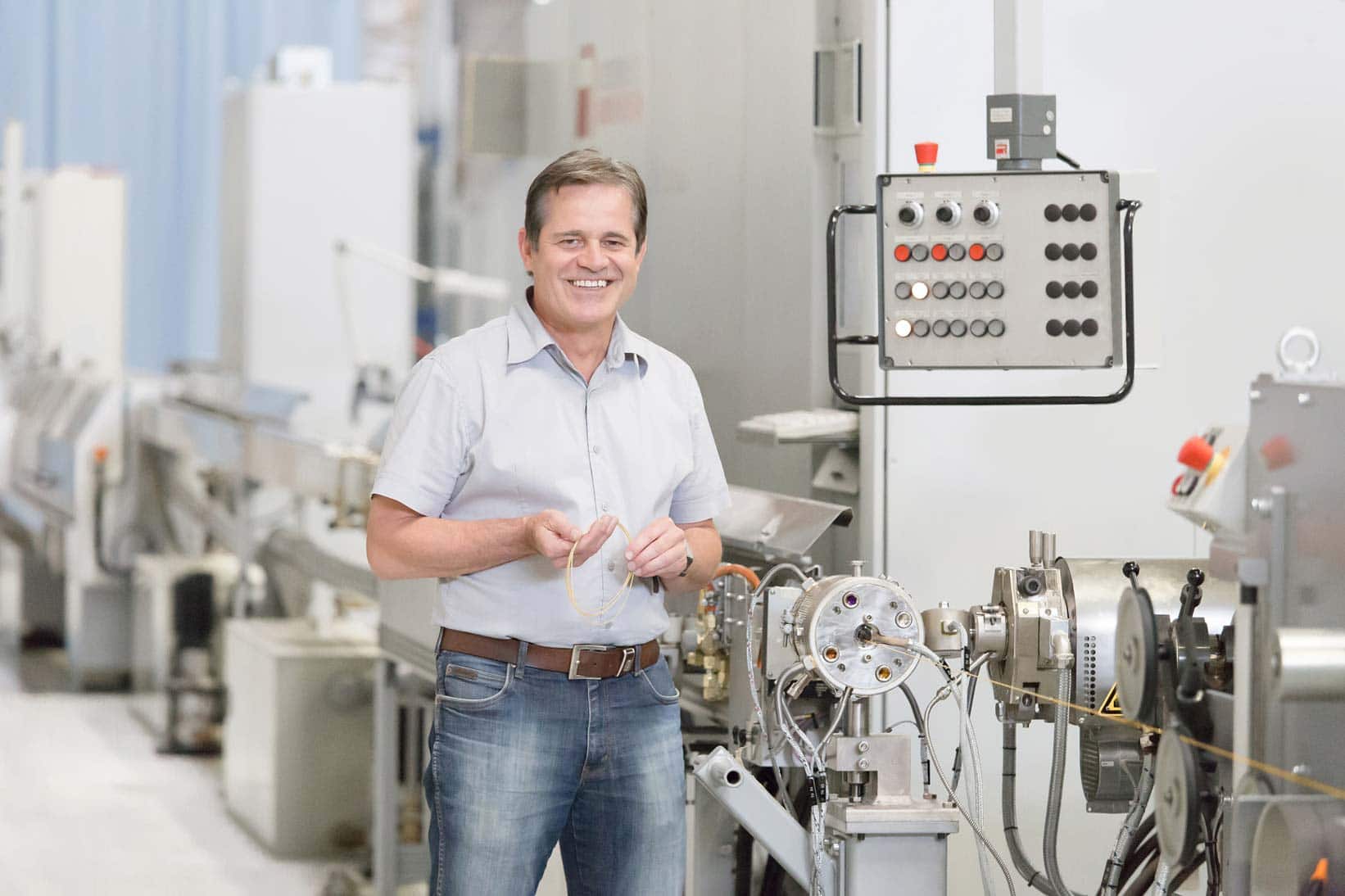 excellent
cables for
extreme conditions
Premium extrusion equipment
and intensive process know-how for fluorine and high-performance plastics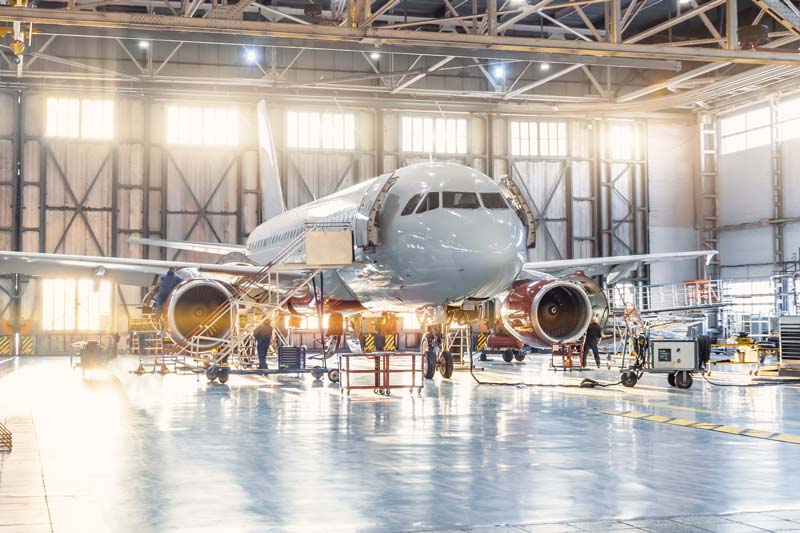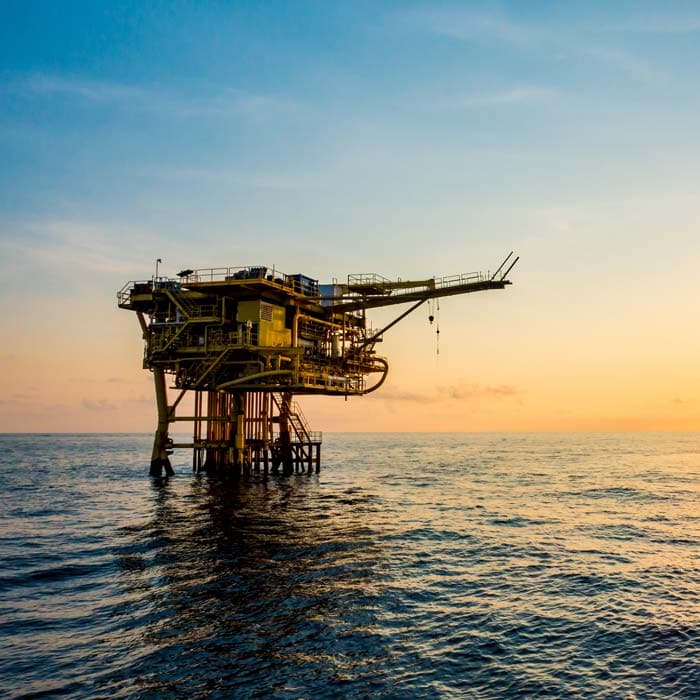 premium machinery for special cable production​
Experience and expertise
pay off twice
There are fields in which cable products must deliver very special performance, like in medical, aerospace, and military technology, as well as in the automotive industry. They are used for oil pump cables, heating cables, or for any purposes that require specialty cables of a high-temperature class and with high chemical and mechanical stability.
When it comes to the production of special cables with special properties, the desired machine performance rises to a high level. Cable products manufactured on Rosendahl machinery are among the best in the world and perform incredibly well.
High flexibility with modular line concept
Manufacture a variety of communication cable designs for special use on one line
Lowest scrap for expensive materials
Save costs thanks to short start-up time and constant production processes
Excellent quality parameters
Produce cable with superior chemical, mechanical, and dielectric properties
profit from decades of experience
We can handle high-performance materials
High-temperature materials (FEP, PFA, ETFE, PEEK, TPI) cannot be processed in the same way as standard materials. Precise calculations and tool designs are necessary to prevent damage and achieve an optimum result. That requires a great deal of expertise and experience that we have been able to acquire over many decades. We are constantly researching new material compositions and refining our processes.
In addition, we maintain close relationships with suppliers of specialty materials. That gives us valuable insights into the market and first-hand knowledge of demand and parameters.
your specialist for manufacturing solutions for special cables
thinner than a human hair
production equipment for micro-coaxial cables
With our special wire extrusion equipment, you can process micro-coaxial cables as small as 0.025 mm in diameter. A product with these properties is mainly used for high-end applications, e.g., in medical technology, aerospace, or military applications.
heat and fire resistant cables
When temperatures rise,
so do requirements
Can you imagine a cable that can withstand temperatures of up to 250 °C for several minutes? To meet this or similar requirements, every production step must be precisely coordinated.
Very small deviations are enough to change the properties of the materials used. Therefore, precise control of temperature and optimized equipment are key to an excellent final product. The core components – crosshead and extruder – have to withstand temperatures of up to 450 degrees.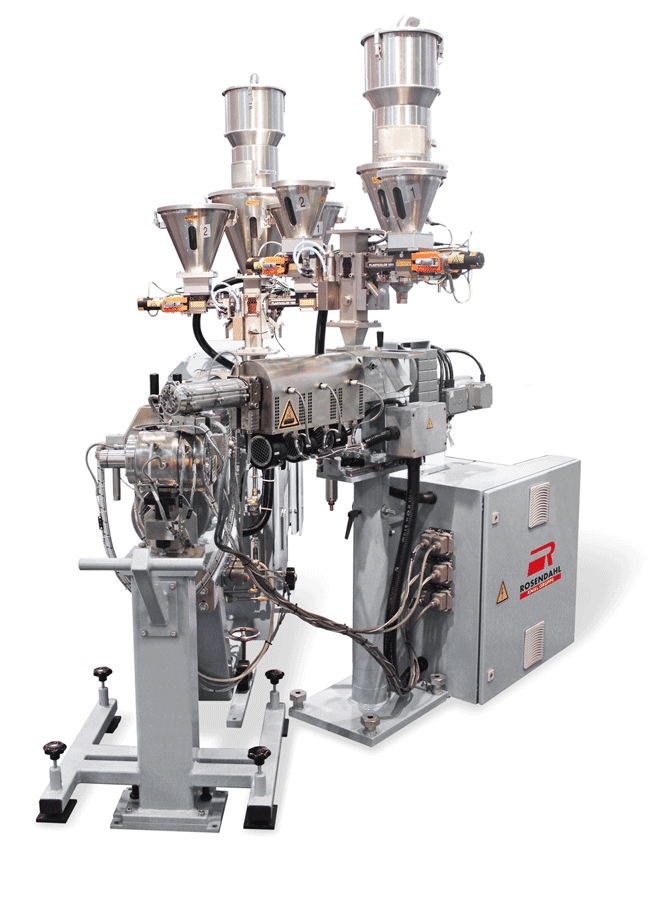 Premium machinery for special cable production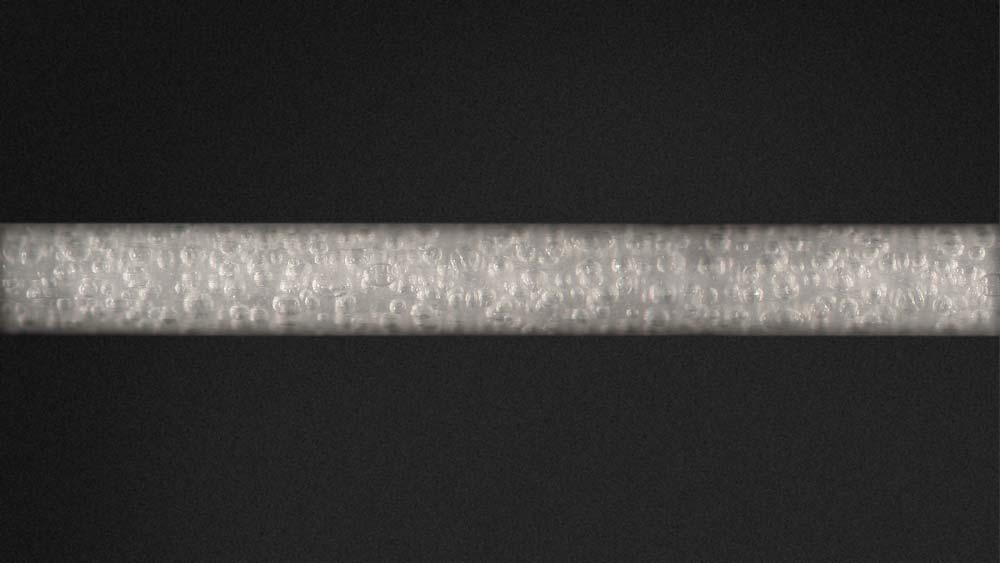 Rosendahl process know-how for your success
Get fine and uniform foam structure – repeatedly
Foaming of high-end products with sensitive materials is one of our core competencies. The Rosendahl extrusion technology in combination with our high-pressure precision gas-dosing system ensures long-term process stability and a very fine and uniform foam structure.
Well-matched equipment for high performance
It takes all the line components, from pay-off, extruder, crosshead, double reeler, and take-up, to support the utmost product quality.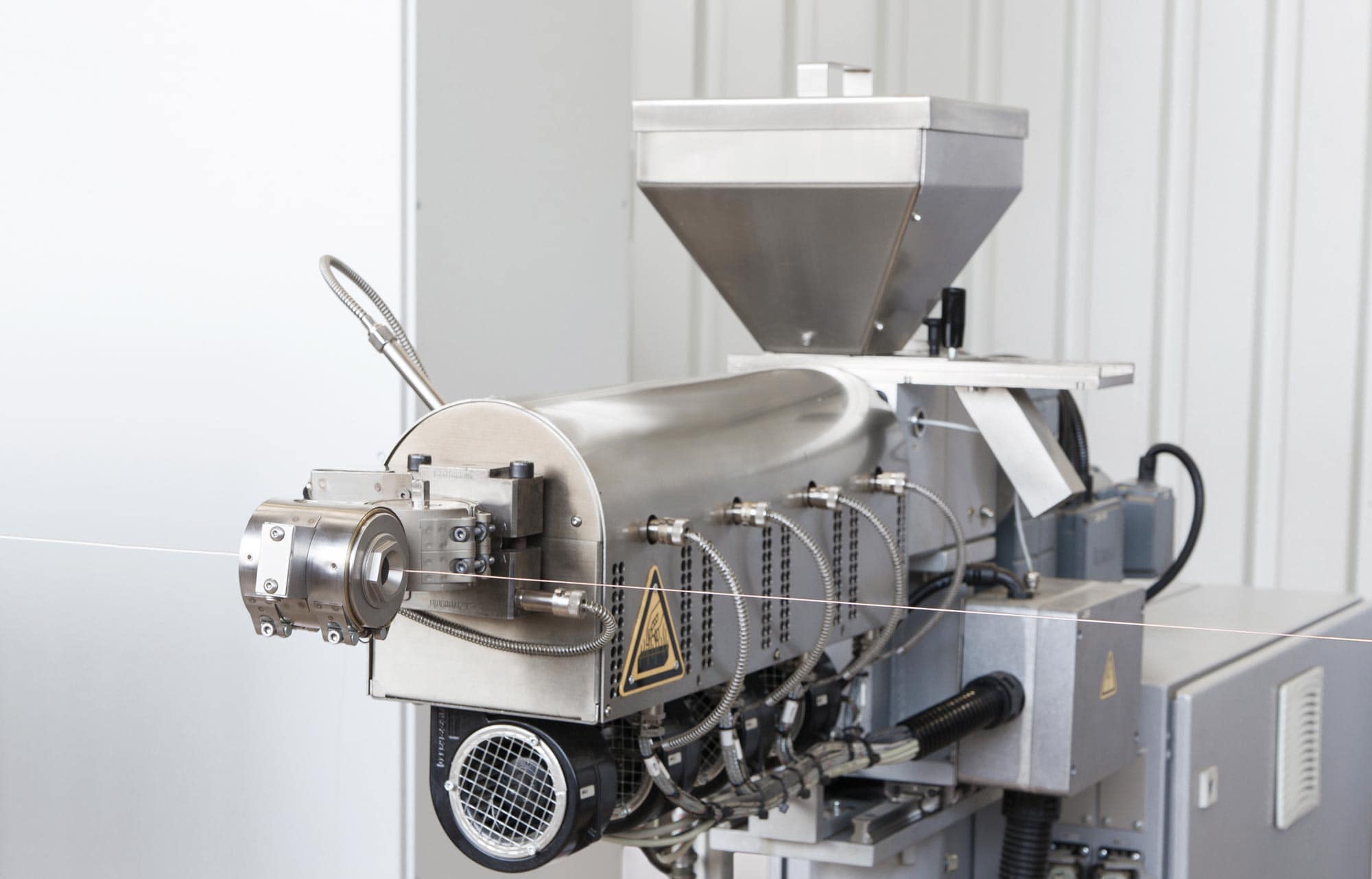 Extruder and screw design
Achieve outstanding product quality due to low shear of sensitive materials.
High-temperature or fluorine-proof extruders for processing FEP, PFA, ETFE, PEEK, and TPI.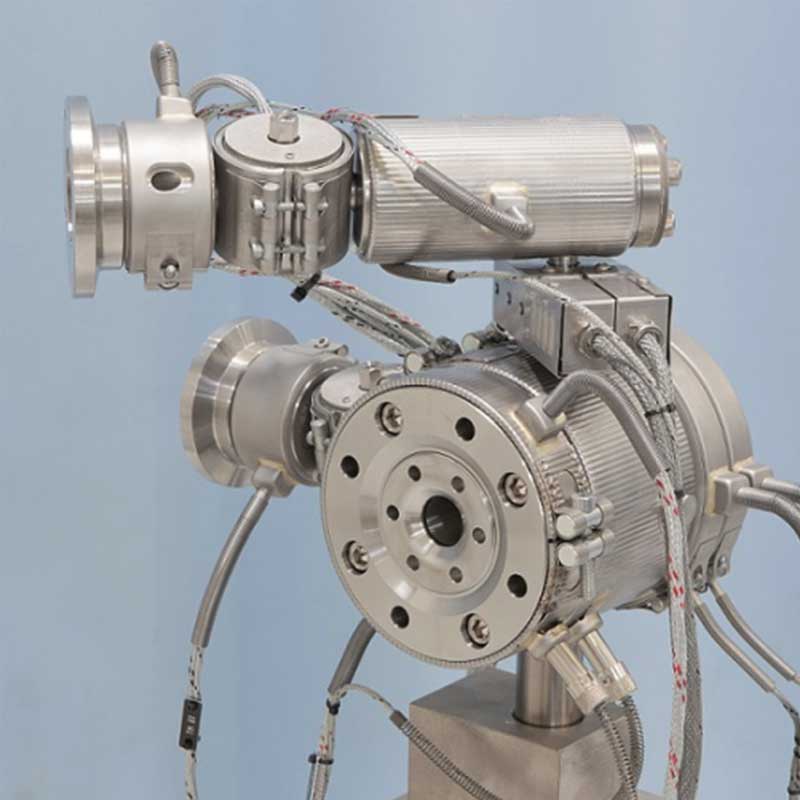 Crosshead design
Expect perfect material flow for perfect centricity.
Minimum residence time maintains the material's properties and supports smooth production.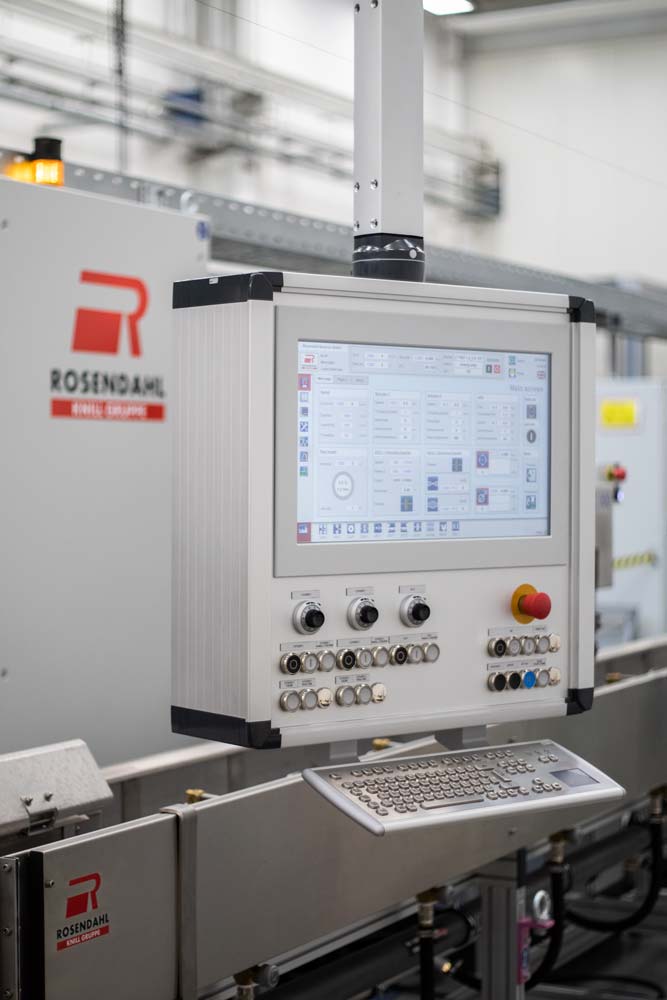 Monitor and optimize your production process with specially designed tools within our RIO line control system.
machinery for the production of special cables
get to know our production lines for special cable performance
RD-I Extrusion line for special materials
The RD-I insulation line is our solution for solid and foamed LAN cable or mini-micro-coaxial cable production. It creates an excellent foaming structure for high quality special cable production. Our dedicated line configuration insulates copper, copper alloy and plated copper conductors. 
Diameter over insulation

0.40 – 5.00 mm
0.08 – 1.5 mm

Line speed

up to 1,000 m/min

Insulation materials

solid and foamed FEP, PFA and ETFE

Foaming Degree Fluoropolymere

max. 50 %
RN-I Extrusion line for special materials
The RN-I insulation line is our solution for solid cable production with high temperature materials like PEEK, PSU, TPI and all extrudable Fluoropolymers. Our line configuration is designed for insulation or sheathing applications.
Diameter over insulation

0.20 – 25.00 mm

Line speed

up to 500 m/min

Insulation materials

FEP, PFA, ETFE, MFA, PFA, PEEK PSU, and TPI
extrusion equipment for a wide product range
Product segments covered by our high-temperature extrusion lines
Micro-Coaxial
with solid or foamed insulation
AWG 50 – AWG 30
LAN (PE, PP and fluoropolymers)
CAT5, CAT6, CAT7, and higher
with solid and foamed insulation
Special Products
with solid insulation of all extrudable high-temperature materials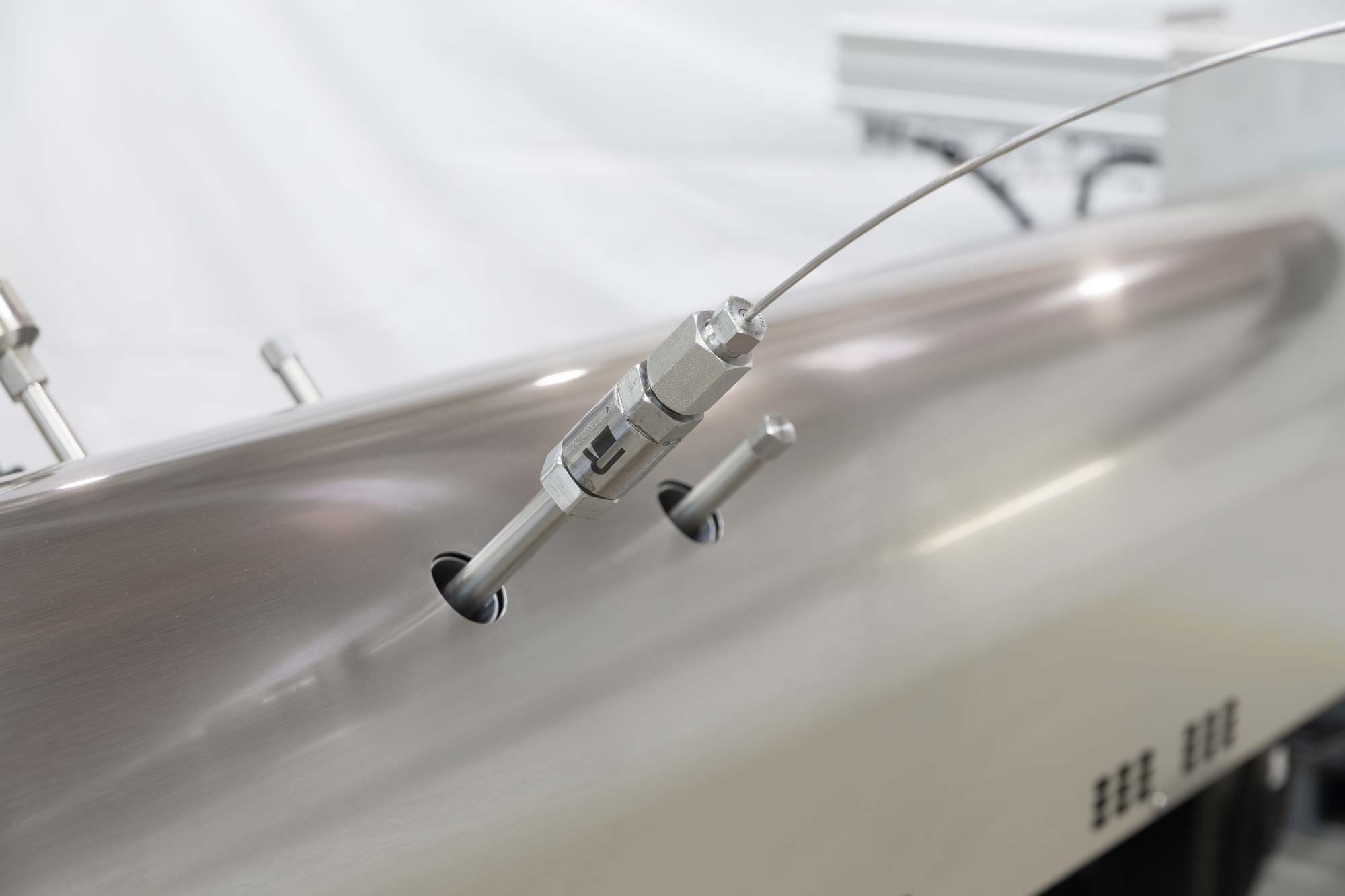 You are looking for a supplier that understands your requirements? Thanks to our many years of process experience with fluorine and high-performance plastics, we can provide valuable support regarding any process-related questions and prospects. That way, you'll receive your personal and customized production line that does exactly what you expect.