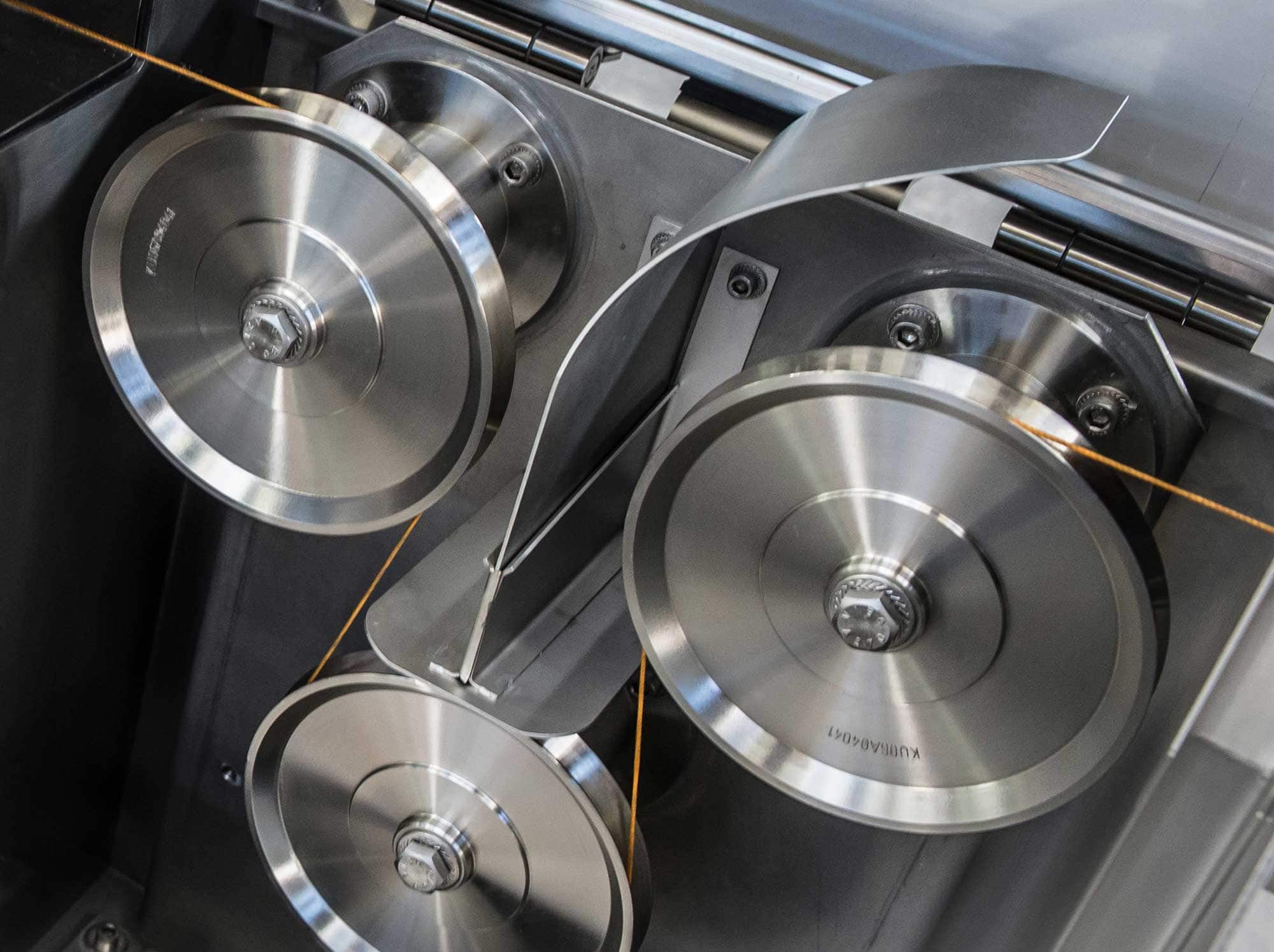 quality makes the difference
Fast and secure shock tube production machinery with minimum scrap rates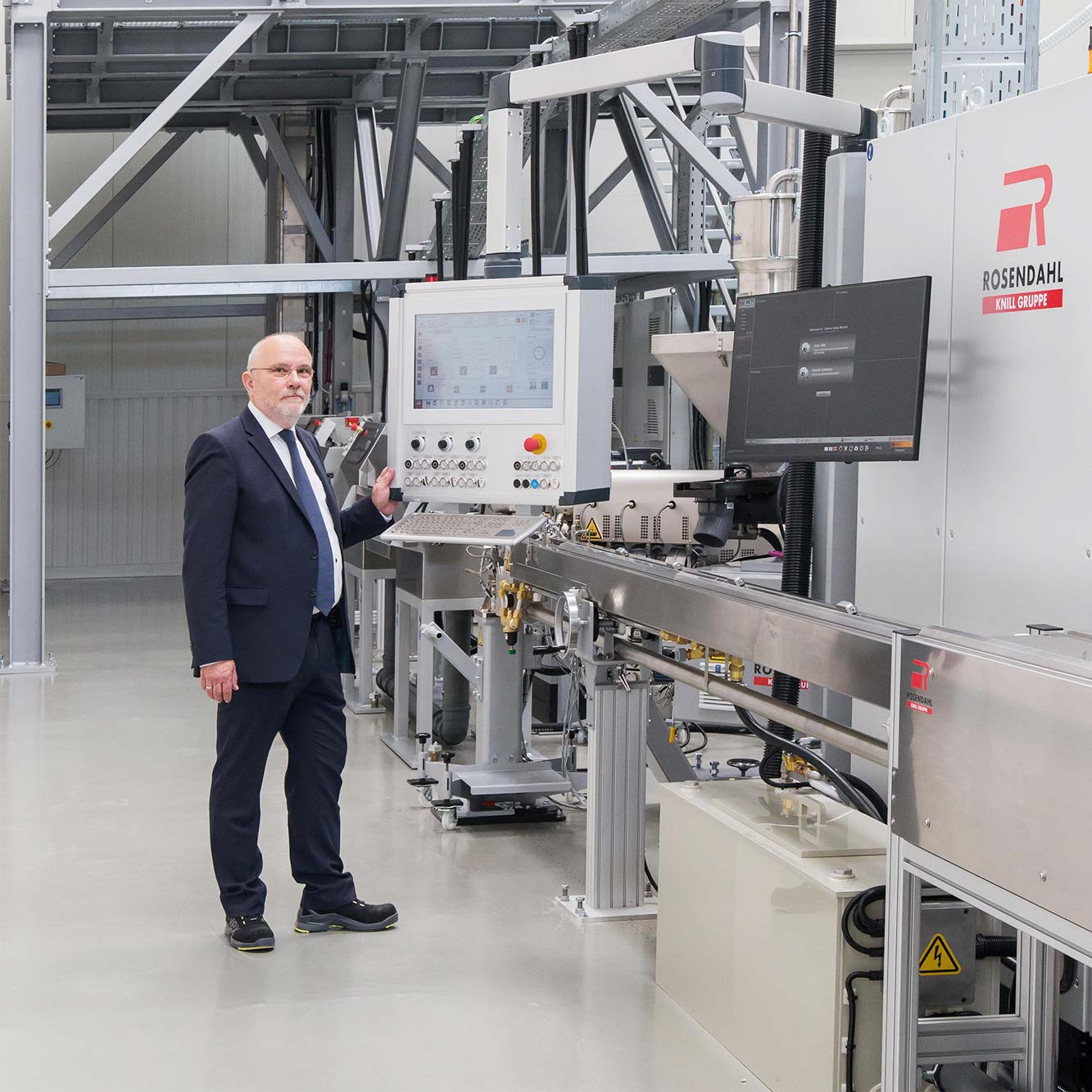 high-end shock tube manufacturing solution
Controlled and targeted detonation requires expertise and high-quality tools and equipment.
The explosives industry encompasses many areas. Be it surface blasting, mine blasting, or blasting in tunnel construction, road construction or building disposal; shock tubes for non-electric detonators produced on our machinery always deliver.
extrusion
is what we do best
Profit from decades of intense process know-how in extrusion technology. Whatever your requirements are, we will provide you with a production line that will convince you in terms of both quality and output.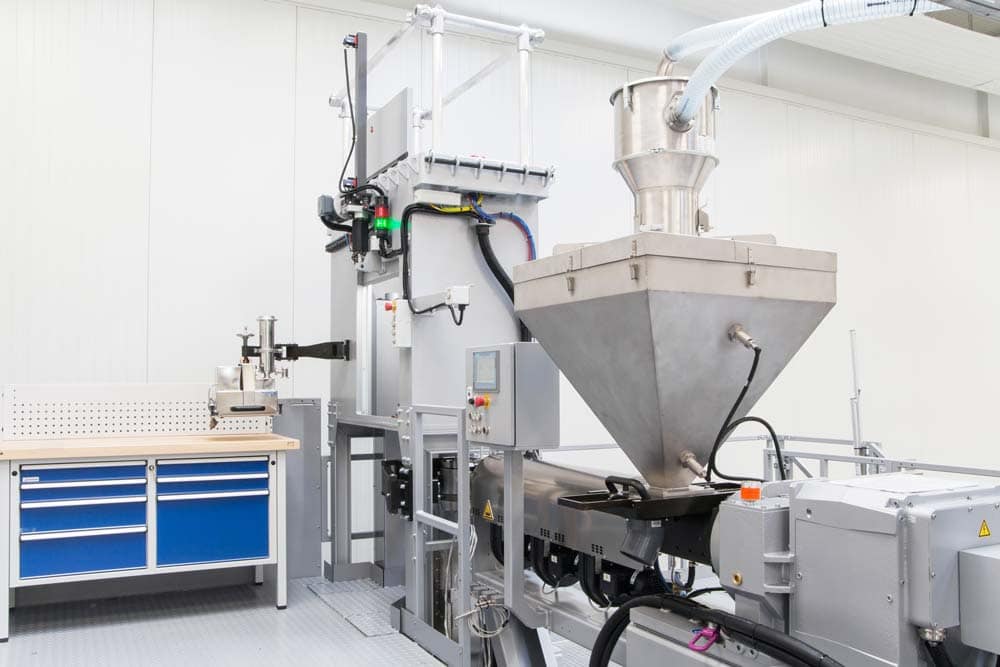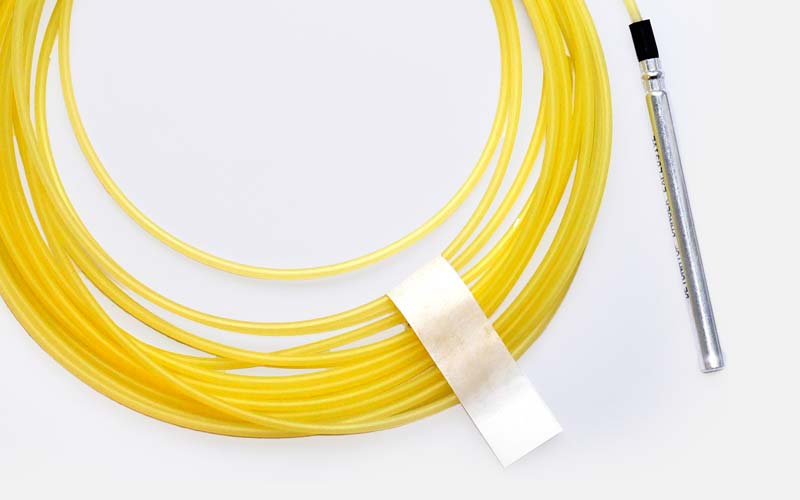 Get enhanced quality with our three-layer design
In our line configuration, the vertical extrusion of the inner tube is performed with one extruder and a crosshead. The second and third tube layers are applied using a crosshead and 2 extruders in co-extrusion. That leads to enhanced quality and resistance compared to conventional two-layered products.
Produce 400m of perfect shock tube per minute
Yes, our line runs fast. It reaches a constant production speed of up to 400m/min. That will take your production capacity to a new level.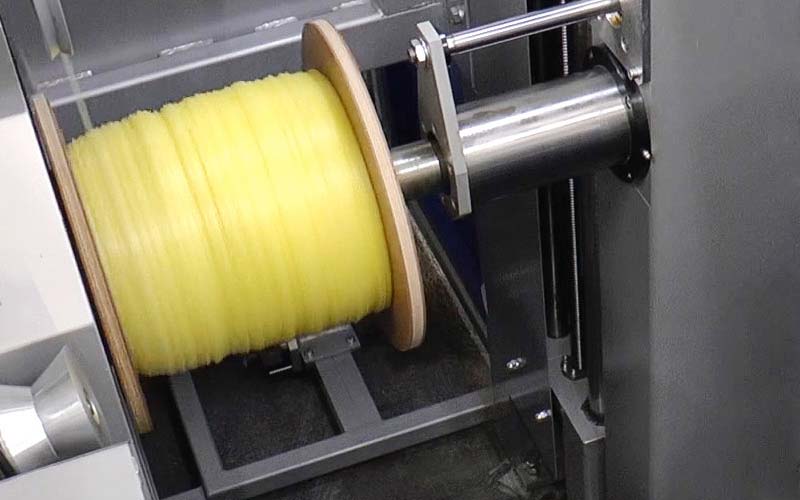 Get the lowest scrap rate on the market
There's no use in producing scrap. It's a waste of time, money, and resources. At less than 1 %, our average scrap rate during continuous production is significantly lower than industry standards.
Produce unrivalled shock tube quality
You want your shock tube to ignite when it is supposed to. Not beforehand and not afterwards. When you lay kilometers of tubes, you need to be able to rely on every centimeter.
your specialist for shock tube production lines
shock tube production machinery in Rosendahl quality
Utmost safety for your operators
The safety of your operators has utmost priority. The shock tube line won't start as long as someone is on the platform. The following security features will help make sure your operators only have to intervene as little as possible and are safe throughout the whole production process.
Smart locking mechanism for secure start-up
Pyrotechnically initiated safety cutter with a response time of 2 ms
Fully automated HMX feeding
Double tube winder with automatic reel change
Antistatic charge prevention
Tube cooling system
Continuously monitored HMX dosing
Smart alarm management
smart solutions for your production process
Constant quality and safety monitoring with RIO line control
Our integrated line control system keeps an eye on your whole production process. Deviations during operation are detected immediately. That ensures safe production with high quality standards.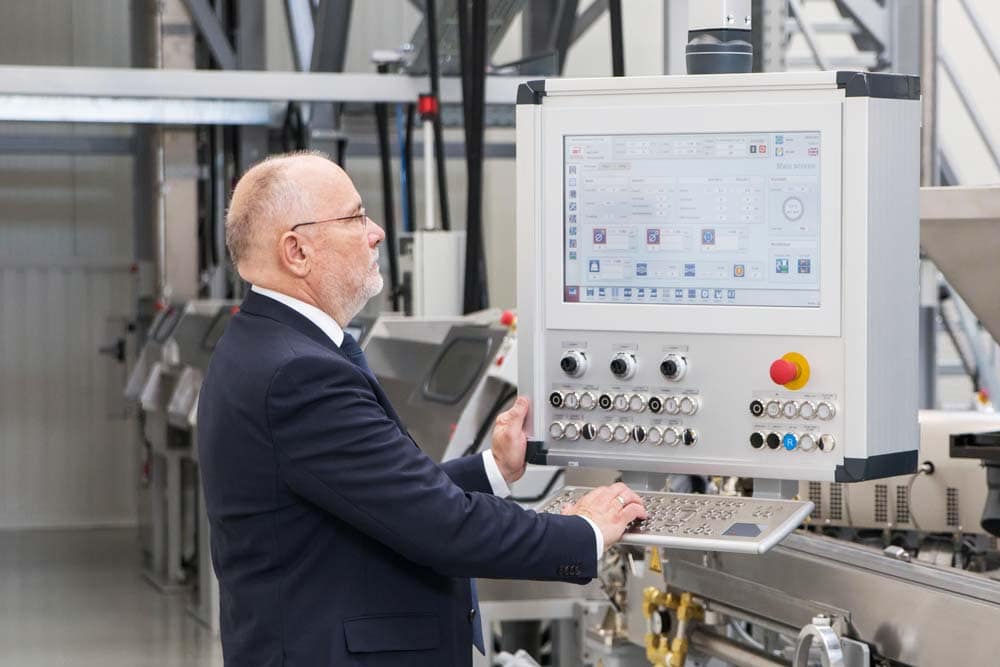 Designed for producing shock tubes for non-electric detonators for the explosives industry.
Shock tube

Three-layer tube with HMX powder filling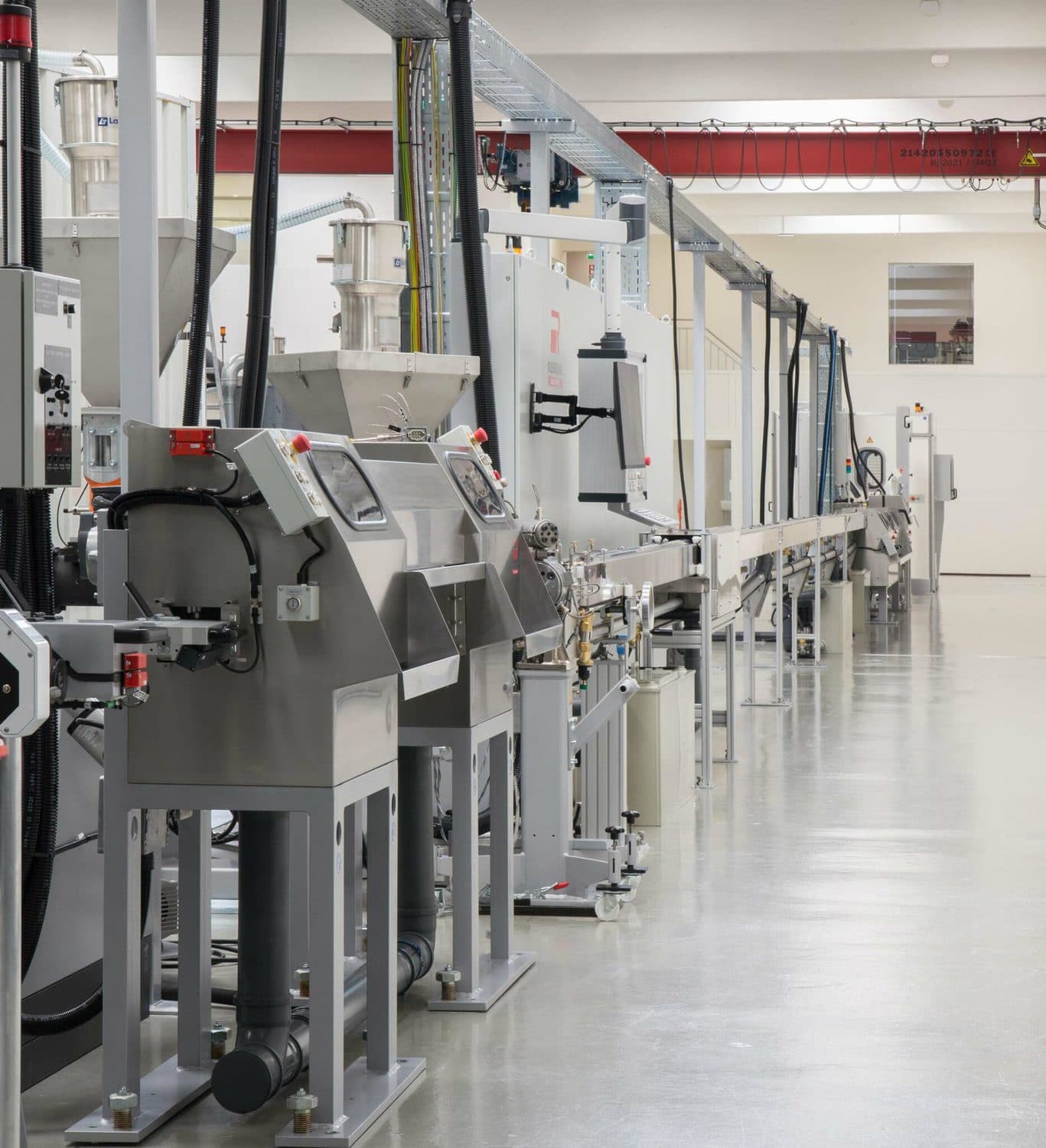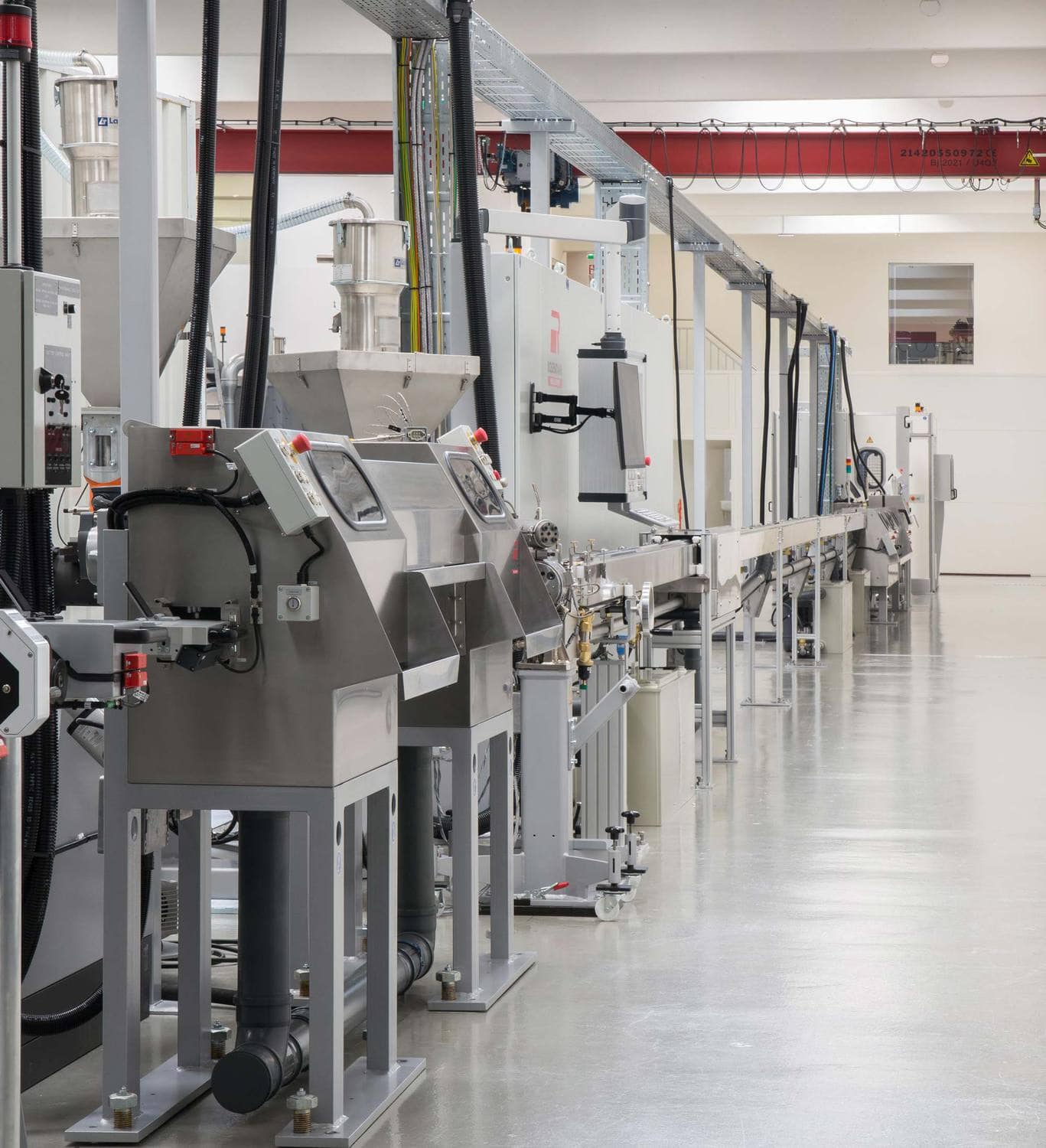 You want to know more about the security features of our shock tube line? You have questions regarding quality?
If there's anything else you'd like to know about our equipment for shock tube production, drop us a line, we'll be happy to help!