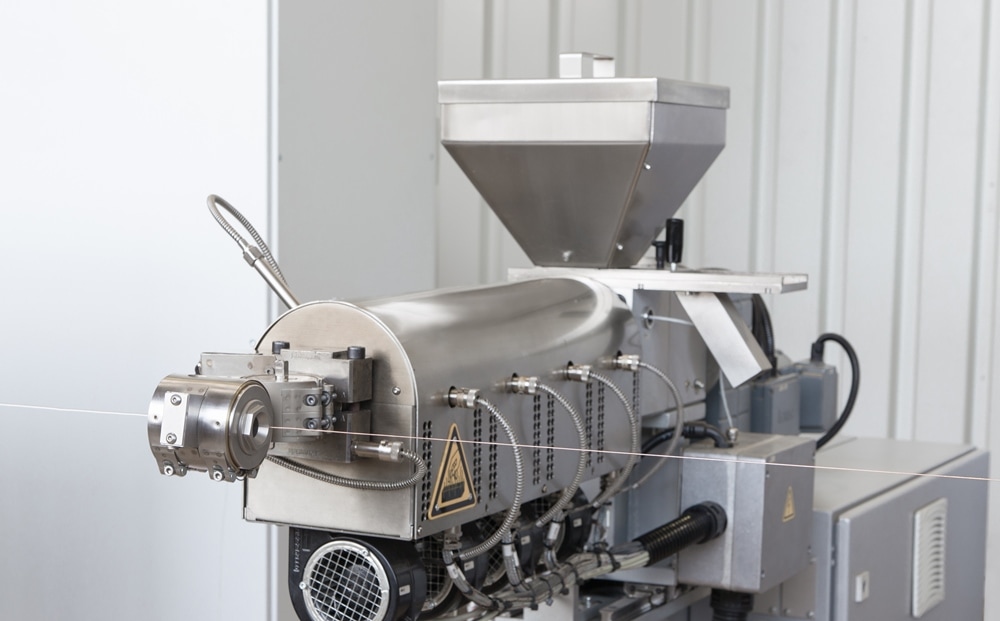 extreme conditions require excellent cables
Cables are often exposed to extreme conditions, especially in applications for the petroleum and natural gas industry, aviation and medicine, just to name a few examples. Today's challenging requirements can often only be met by special insulation materials, for instance PEEK, PI and fluoropolymers (FEP, PFA, X-EFTE).
fluorpolymer extrusion with Rosendahl Nextrom
Today's challenging requirements can often only be met by special insulation materials, for instance PEEK, PI and fluoropolymers (FEP, PFA, X-EFTE).
Depending on the scope of cable application, a special material may be necessary, since every material offers unique properties. And by combining materials, these properties can even be improved. That is the way that material performance is adapted to customers' specifications.
What is particularly important to cable manufacturers are the dielectric and mechanical strengths, as well as low conductor resistance. Technical synthetics help to reduce product dimensions so that several services can be concentrated at one site. That means savings related to both space and weight. These are significant and crucial factors for lots of cable-related applications.
As each of these materials has to be specially processed in order to achieve the desired properties, the processing chain was analyzed closely. This is precisely what Rosendahl set its sights on in order to attain the optimal results from the processing material and cable machine design.
The material analysis was not only conducted on various materials, but also on the materials of various suppliers. The resulting parameters, for instance viscosity diagrams, thermal properties, friction coefficients, melt strength etc., were taken into account during simulations and had a decisive impact on machine design.
Development measures were undertaken on the machines that foster precisely these parameters best. In doing so, new innovative designs for extruder screws, intake zones, extruder heads and extrusion tools were developed. The results of the simulations were verified by using various extruder sizes.
Rosendahl's technological developments:
High-temperature extruder for processing PEEK and PI

Fluorine-proof extruders for processing FEP and PFA

Screws for p

rocessing X-ETFE, FEP, PFA, PEEK and PI

Optimized extruder crossheads
Process development and optimization of multi-layer insulation constructions
In addition, we have conducted studies on two- and multi-layer processing. The tests were undertaken by means of co- and tandem extrusion. In doing so, the same materials, as well as various polymer groups, were utilized.
Especially for these developments, Rosendahl established a Technology Center at the Pischelsdorf location in Austria. This lab offers a series of line components which are used to test theoretical approaches and optimize equipment.
Cable manufacturers who are interested are welcome to visit us in Pischelsdorf to gain insights into the development processes. The Technology Center is available for both visits and trial runs.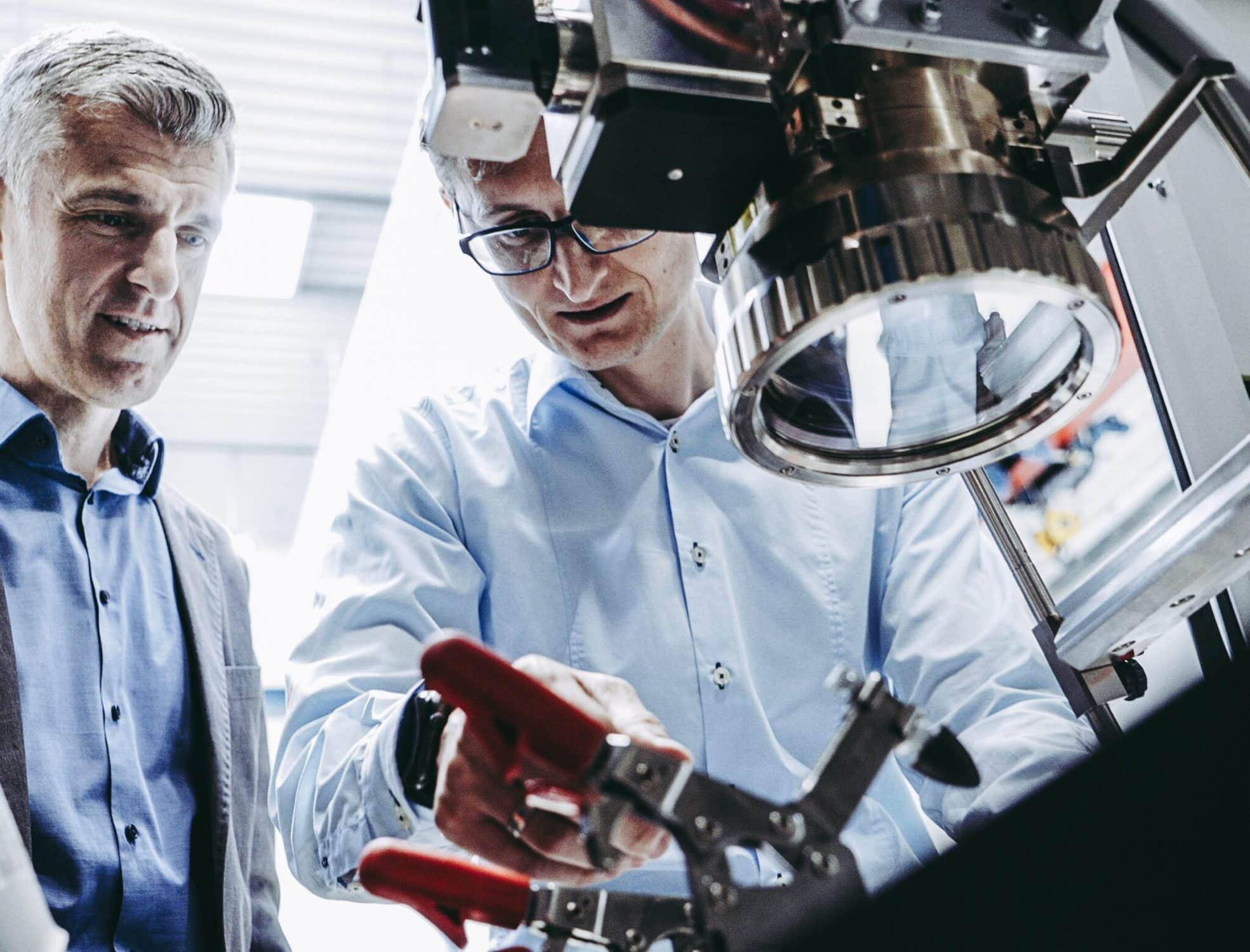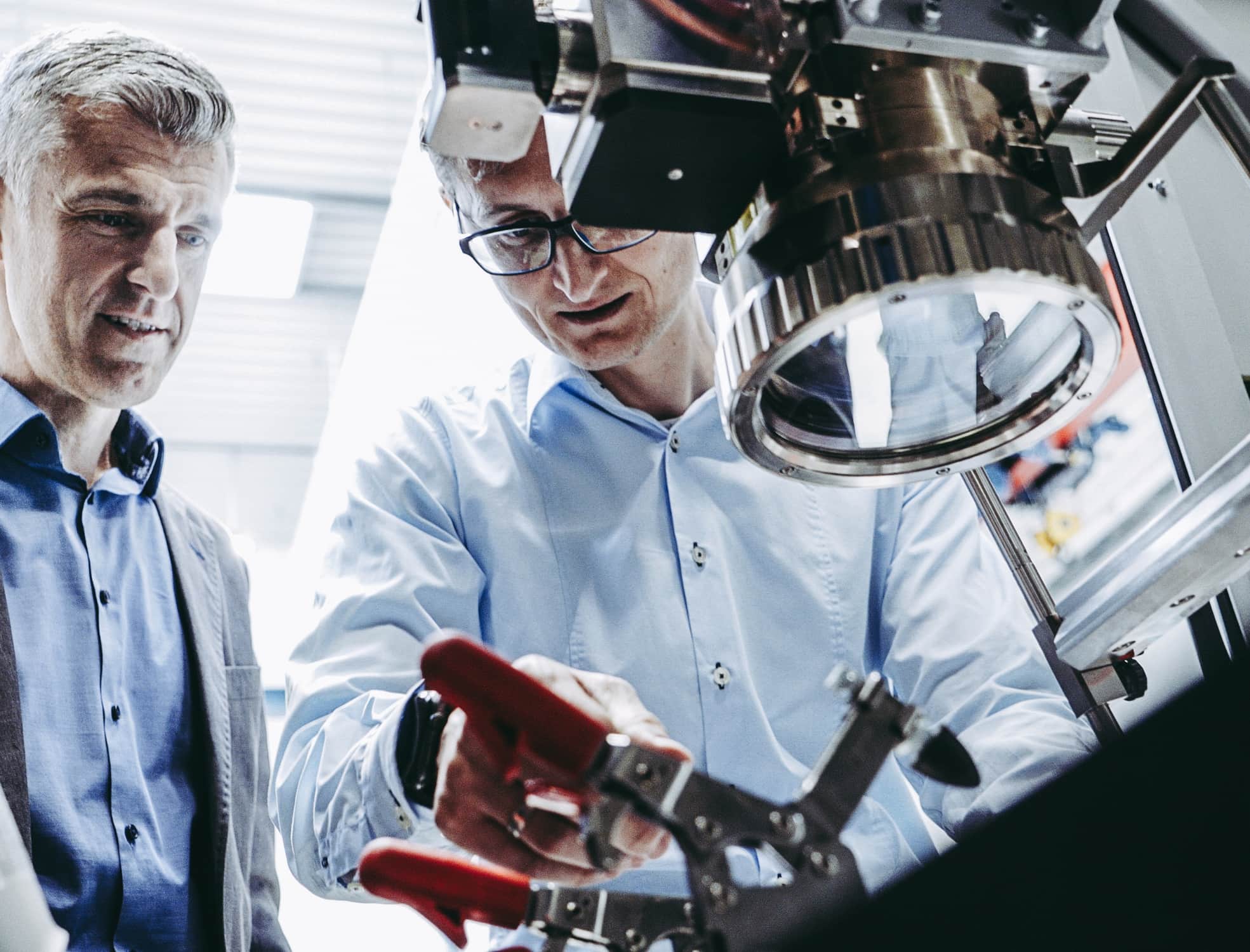 Rosendahl Nextrom is a global leader in battery, cable & wire and optical fiber production technologies whose goal is to connect your needs with our technology. Quality, customization, product know-how and close cooperation with our partners are our core values.