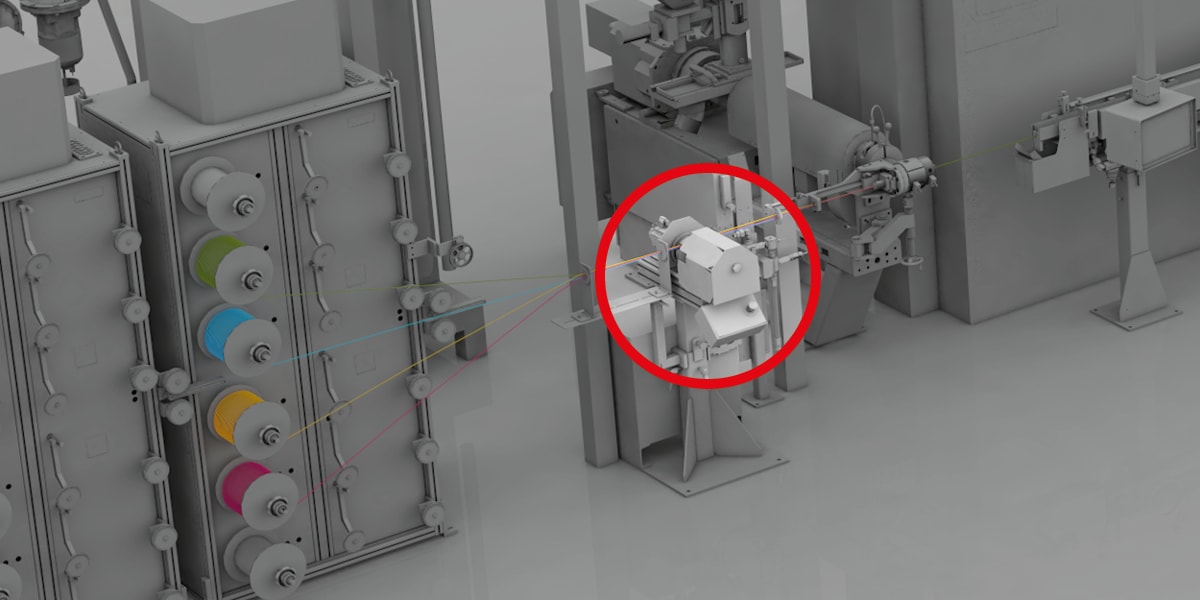 Fiber cutter reaching next level
Loose tube production: We entirely redesigned our fiber cutter and made it fit for future demands.
For many years, the so-called fiber cutter has been successfully used in Rosendahl Nextrom loose tube lines worldwide. The kilometers of fiber scrap that this feature has saved to date are innumerable. As are the time savings for operators. Now this fiber cutter has been reengineered from the ground up to improve its performance at higher production speeds and with higher fiber counts.
What exactly does the fiber cutter do?
The fiber cutter is an in-line function, positioned directly after the fiber pay-off. During production, it remains in standby mode; all the fibers pass through it freely. Once the desired cable length is reached, though, the fiber cutter comes into play and works its magic:
It safely secures all the fibers and cuts them immediately. All this happens in a few milliseconds. The fibers that are still in motion, coming from the pay-off, are meanwhile wound onto an intermediate spool. As soon as the machines have completely stopped, the fibers (that would otherwise have gone to waste) are returned to their original spools.
These rescued fibers can be reused in the next production run, which reduces the scrap rate of the process significantly. Depending on the production speed and fiber count, several meters of fiber per production run are saved.
There is yet another great advantage, though: Once the fibers are cut, they remain securely held between the clamping discs. To start a new production run, you can simply lead the fiber bundle to the crosshead without the need to rethread each fiber individually. Assuming a threading time of 30 seconds per fiber and a fiber count of 12, that will save 6 minutes in only one production run.
In recent months, the original fiber cutter has been completely redesigned to guarantee its effectiveness at faster production speeds and with higher fiber counts.
Due to the requirements posed by increased speeds, the stop ramp has been optimized. In addition, the clamping disc – a key part of the fiber cutter – has been reworked. A newly integrated snagger ensures reliable clamping and cutting of the fibers at higher production speeds.
These modifications allow for reliable cutting and clamping of up to 24 fibers. With 12 fibers, speeds of up to 1,200 m/min are possible. That is double the fiber count and double the speed that the previous generation of the fiber cutter can handle.
technology lead through R&D
To achieve these great improvements, Rosendahl Nextrom has conducted a lot of research and testing on their laboratory line. Over several months, the fiber cutter was able to be perfected to meet the future requirements of the market.
The redesigned fiber cutter comes with every new Rosendahl Nextrom loose tube line. That way the fiber cutter will successfully continue to prevent many hundreds of kilometers of fiber scrap in the future.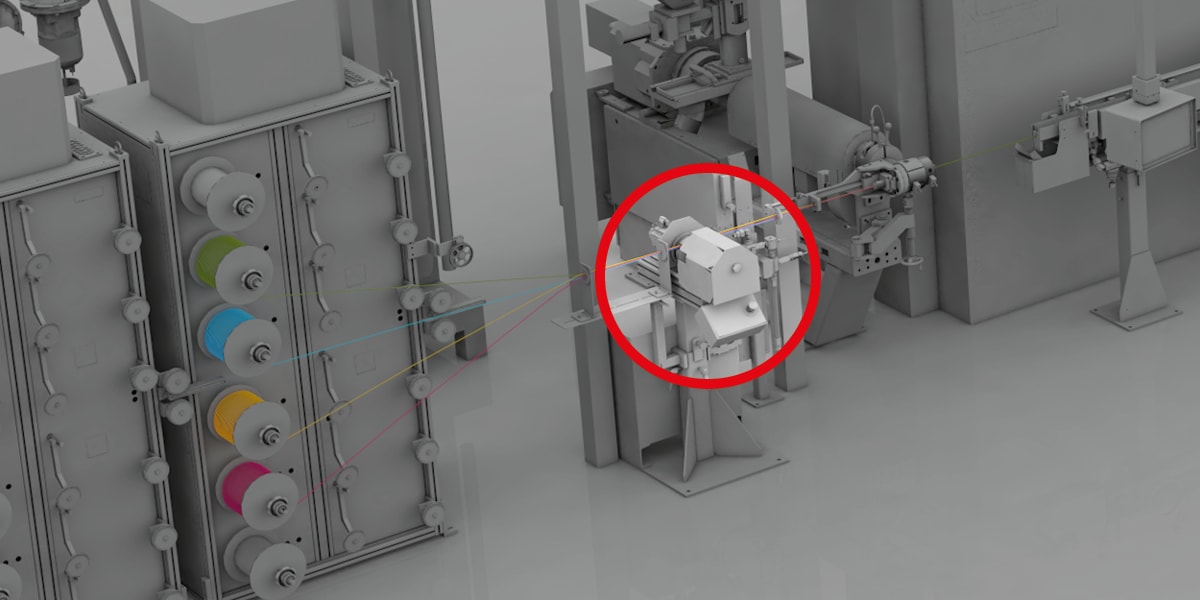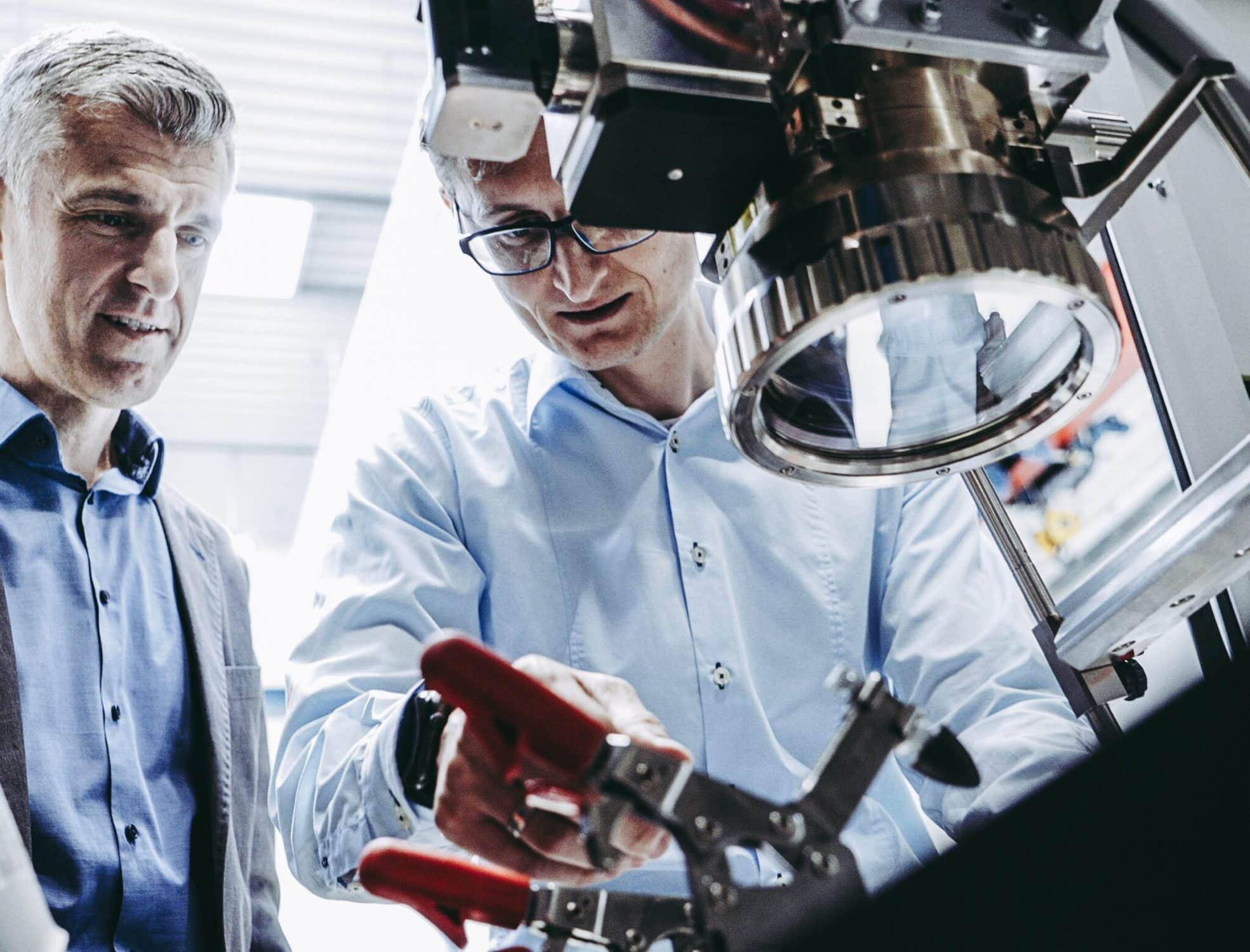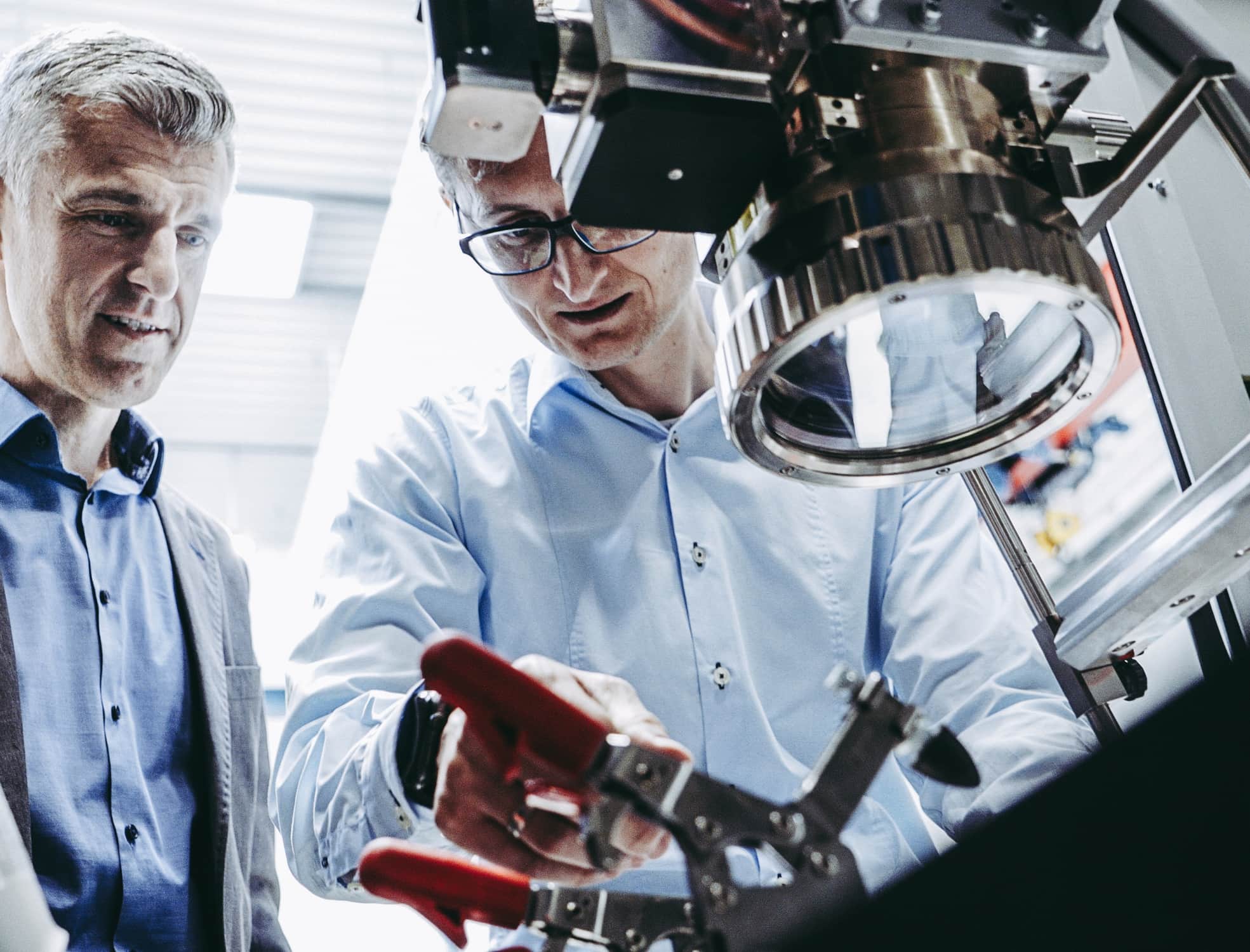 Rosendahl Nextrom is a global leader in battery, cable & wire and optical fiber production technologies whose goal is to connect your needs with our technology. Quality, customization, product know-how and close cooperation with our partners are our core values.