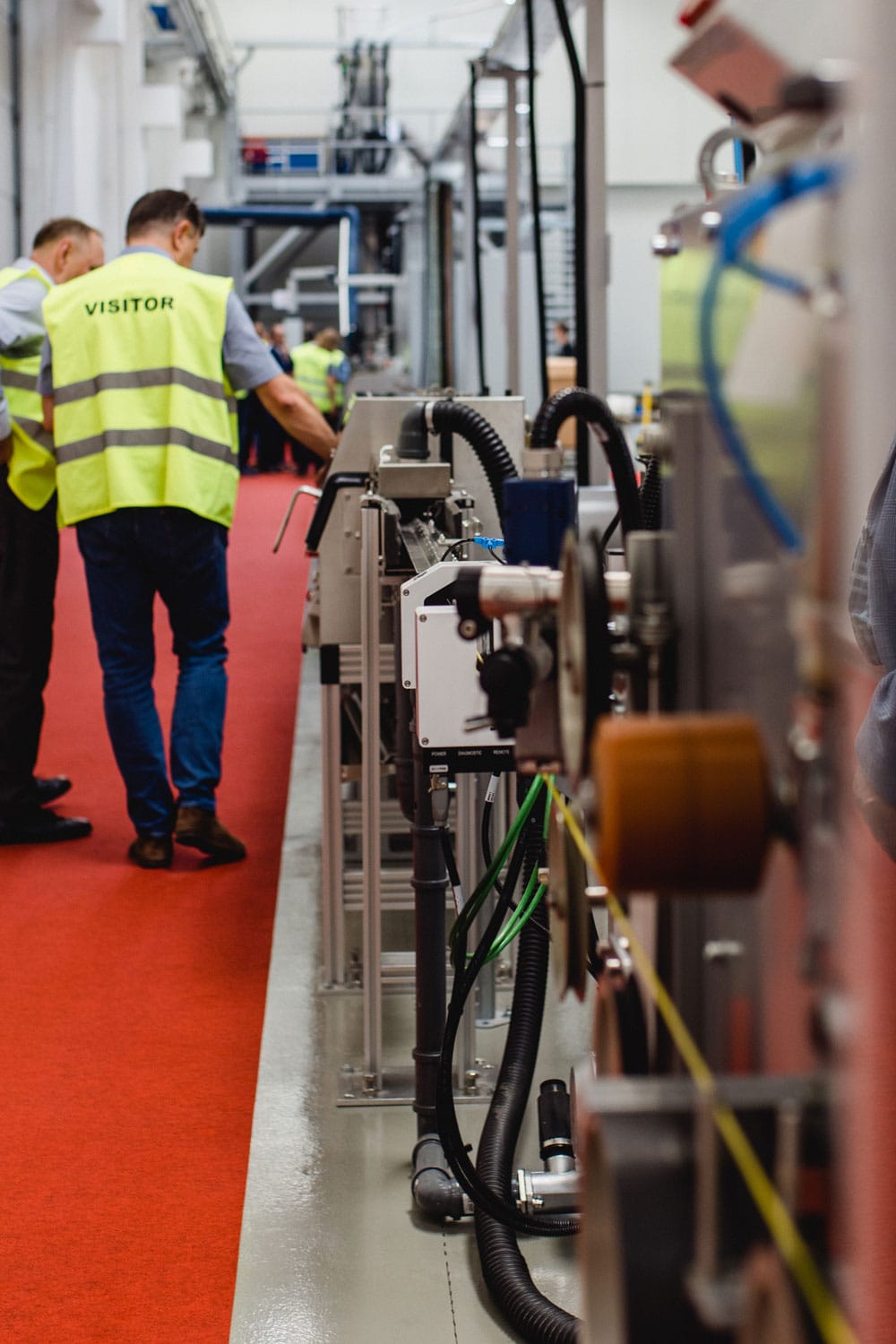 Many visitors at Shock Tube Open House
On 30 August and 1 September we had the honor to welcome numerous international guests at our headquarters. They all took the special opportunity to attend the open house event for our new RC-I shocktube extrusion line.
we rolled out the red carpet
The chance to see a shock tube extrusion line in action doesn't come very often, due to security measures and confidentiality. We have, therefore, arranged an unforgettable event and have literally rolled out the red carpet for our visitors.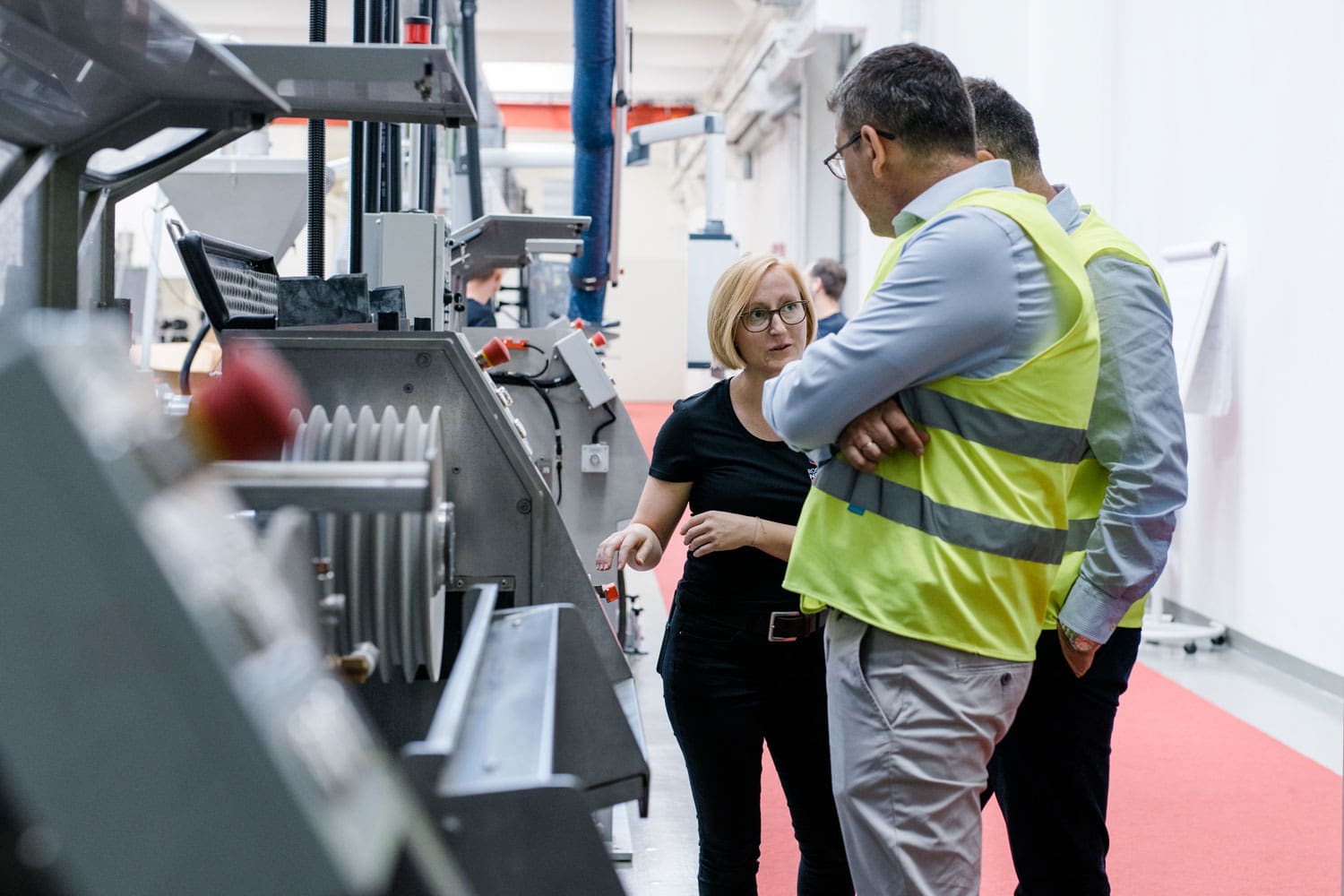 introducing our new RC-I shock tube extrusion line
We started each day with a guided tour through our production facility, and an introductory company presentation. Then we went into more detail about our shock tube extrusion line. In a technical presentation, product manager Gerhard Hofer gave an overview of the technical setup and explained the key features. With this information in hand, the visitors were able to get their own impression of the shock tube line in our technology center. Process engineers were on site to answer visitor's questions on all line components. With the line at standstill, the platform with a fully automatic dosing system could also be inspected.
Live start-up in less than 10 minutes
What you get is what you see. That is why the highlight of the day was, of course, the live demonstration of our shock tube extrusion line. Before the eyes of our visitors the line was started and brought up to the speed of 400 m/min (using inert aluminum talcum powder). The guests were able to see by themselves how quickly and smoothly the line ramps up. We also demonstrated the automatic reel change of our double tube winder in operating mode.
At the end of the live demonstration, all guests received a thank you gift box including an inert shock tube sample produced on exactly this production line.
After the official part, we invited to food and drinks and a social program in our beautiful surroundings. It was a great pleasure for us to host guests from all over the world.
By the way:
The exhibited production line is already being shipped to its new owner.
But the next one is already in the making. Stay tuned!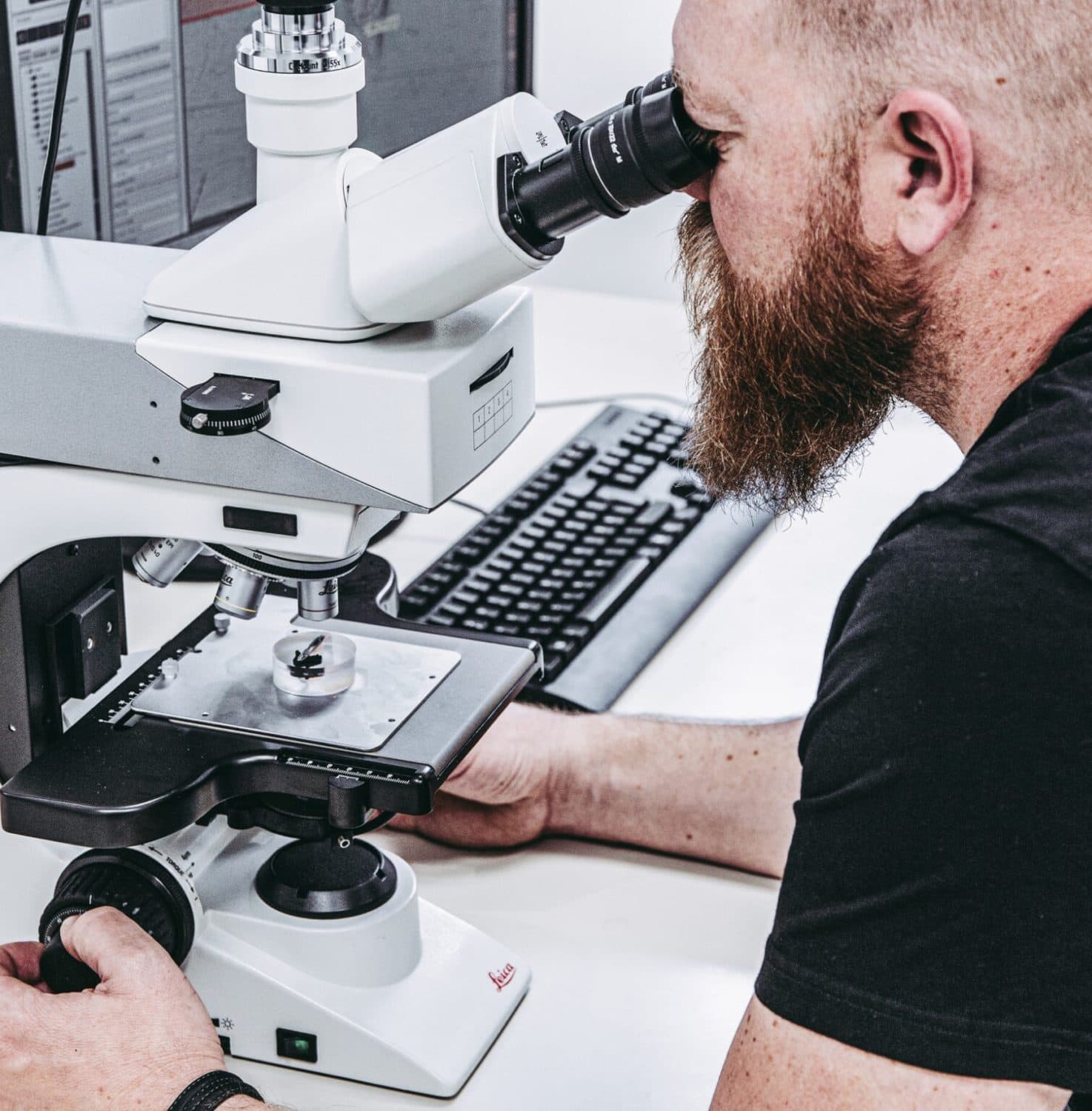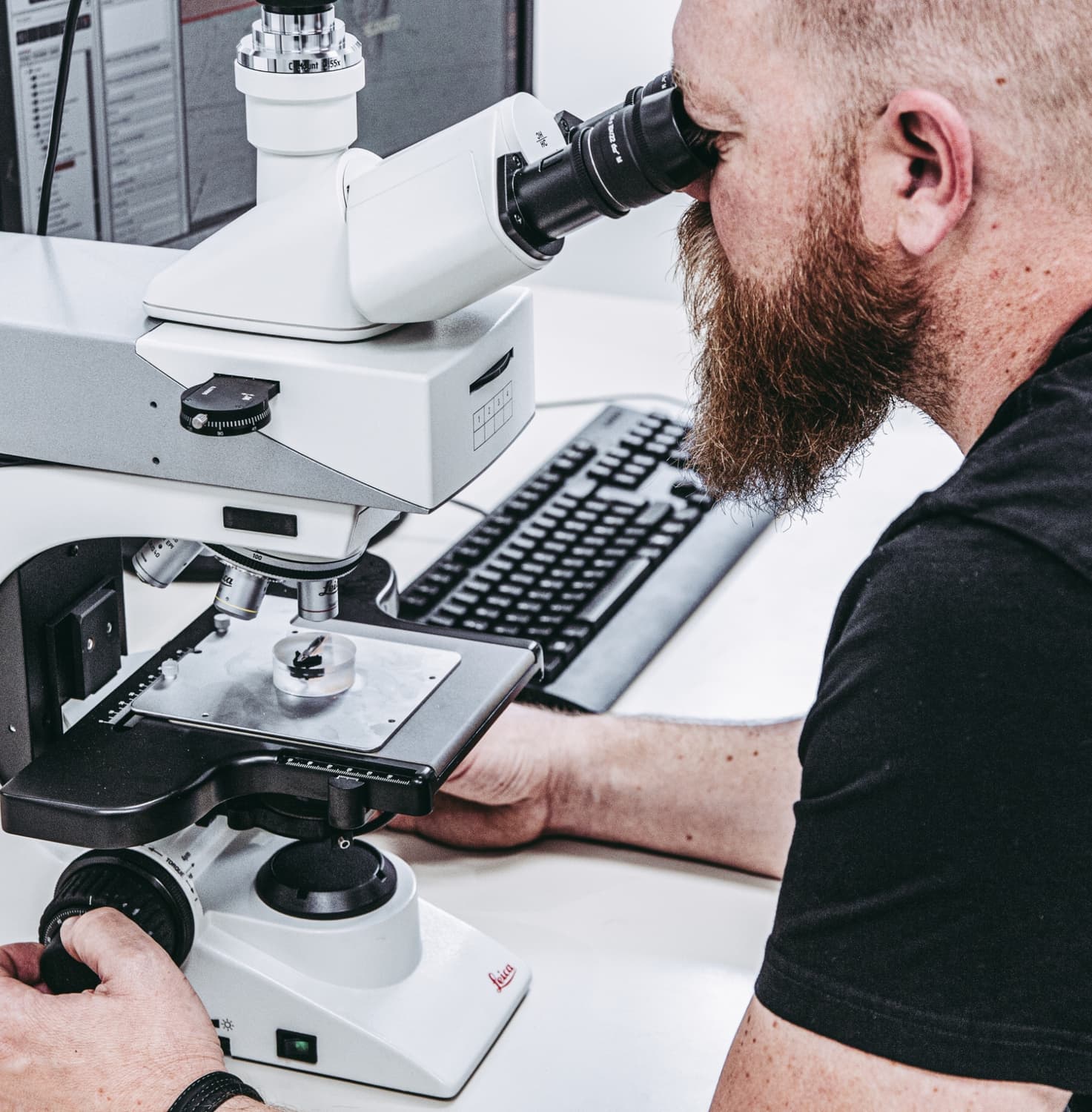 Rosendahl Nextrom is a global leader in battery, cable & wire and optical fiber production technologies whose goal is to connect your needs with our technology. Quality, customization, product know-how and close cooperation with our partners are our core values.